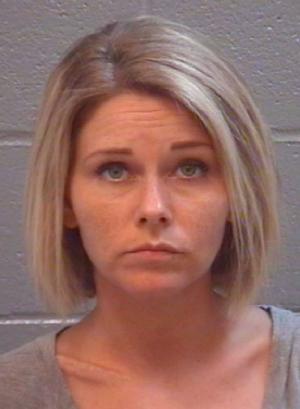 Georgia mother, Rachel Lynn Lenhardt has found herself in degrees of disarray after admitting to hosting a teen party for her teen daughter that included the supply of alcohol, drugs and the 35 year old woman having sex with at least two of her daughter's teen friends after a game of twister deviated into a backdoor bathroom…
Rachel Lehnard daughter: My mother is an alcoholic. Leave her alone!
The mother's arrest and subsequent charging of delinquency of a minor (indeed) came after the Georgia mom guiltily regaled of her exploits to her Alcoholics Anonymous sponsor who soon ran to cops with the blockbuster tabloid offerings.
According to a report via the Augusta Chronicle, Lenhardt was home alone while her five children were with their father when her 16-year-old daughter texted her, asking if she and some friends could drop by to 'party.'
Naturally Lenhardt agreed, even going so far as to supply the good stuff, including alcohol and marijuana for the kids to smoke.
Other fun party activities also included the Georgia mom playing 'naked Twister' with her teen daughter's male friends which led to the mother having sex with two of them, an 18 year old and a 16 year old, who naturally happened to be her daughter's boyfriend.
Pictures of which the mother would later share with her daughter.
Slight pause. 'What position did you say you want me to get on the board now Mrs Lenhardt?'
But shit gets better.
An ensuing police report also alleges that Rachel Lynn Lenhardt masturbated (images she would also sext) in front of the teens before taking the party to the hot tub outside.
'Oh that position ….'
Since her arrest the mother has told of her struggles with alcohol and addiction to pornography, admitting she is a sexual deviant who has sought the support of a local church.
Since the Georgia mom's capitulation, the woman has been forced to relinquish custody of her children, aged four, six, eight, 10, and 16.
Having posted a $3200 bond and now facing two counts of contributing to the delinquency of a minor the woman now also faces the potential of losing her freedom as Georgia law could see the mother be slapped with a fine of up to $1,000, or 12 months imprisonment, or both.