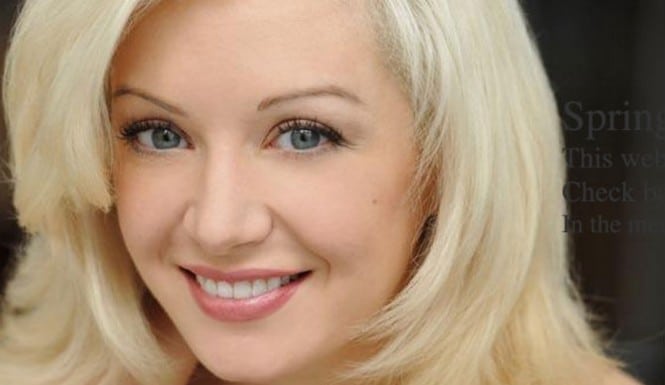 Bobby Flay assistant Elyse Tirrell, 28 has been named as the culprit behind the split between the celebrity chef and 'Law and Order: SVU' actress Stephanie March, 40.
According to a report via pagesix a source tells how the actress called time out on her marriage to her celebrity chef husband after it was revealed that her 50 year Food Network star had been carrying on behind her back the last three years.
The source, actress/writer Maia Madison goes on to tell that Bobby Flay first met Elyse Tirrell, an aspiring singer/actress after she began working as a hostess at the chef's Bar American in midtown in 2008.
Told Madison after March discovered her husband was having an affair last Thanksgiving: 'She came to my house and was sobbing uncontrollably,'
'She said, 'I can't believe the last 10 years of my life have been a lie.'
But it's the delivery of the following which raises eyebrows:
'Elyse had always seemed so nervous when Stephanie came to one of the restaurants, and Stephanie, not knowing what was happening, went out of her way to compliment her and try to make her more comfortable. Elyse had even been to Stephanie's home when she was there — and when she wasn't.
'Now this girl is about to ­become the Monica Lewinsky of the food world.'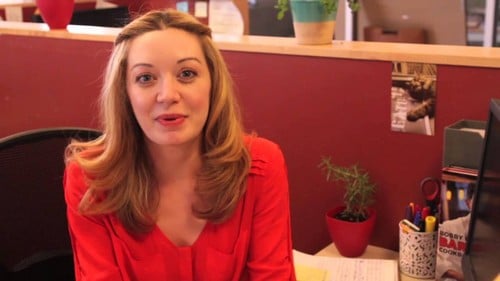 Adding intrigue to allegations that Flay's assistant came between him and his wife, a spokesperson for Flay, Julie Halpin would neither confirm or deny the affair.
Told Halpin: 'We will continue to refrain from responding to the continued efforts by certain parties to spread rumors and innuendo. This specific allegation was in a letter sent from one attorney in this case to the other. It was written and then leaked specifically to try to insert this story into the press, and that's unfortunate. Even more unfortunate is that all of this is being done in order to renegotiate a prenuptial agreement that was agreed to over a decade ago and never amended during the marriage."
According to Flay's website, Elyse is called a member of the celebrity chef's 'B-Team,' joining the crew in 2012 after working herself up from hostess in 2008 to 'master scheduler' and personal assistant in later years.
Prior to working for Flay, Tirrell had been showing off her singing skills in YouTube videos.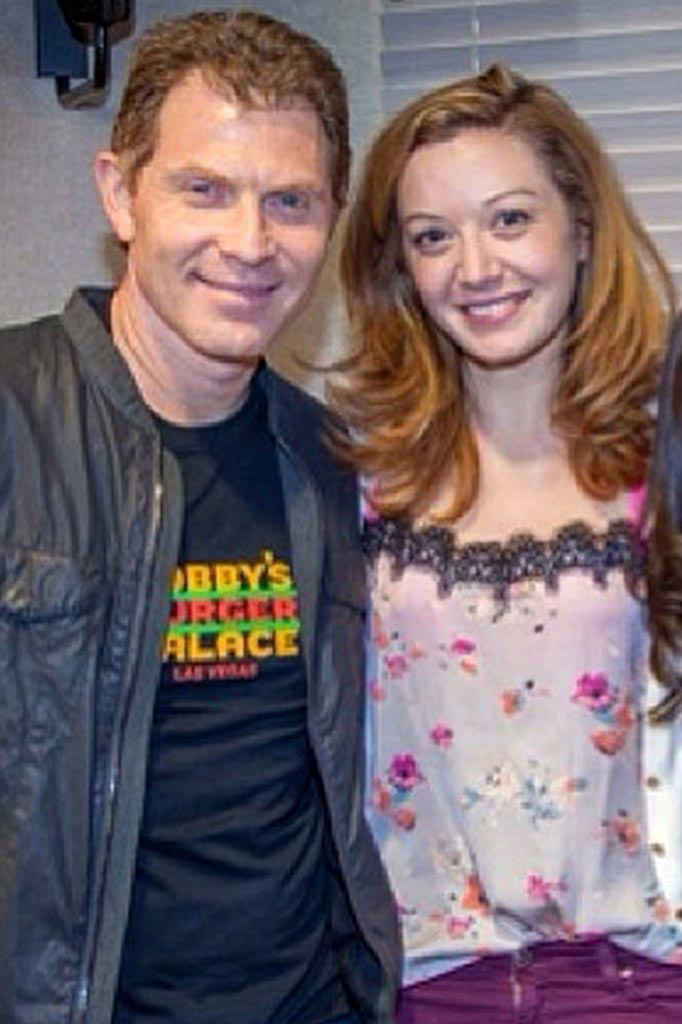 In the interim, Flay's business partner Laurence Kretchmer has insisted that Flay did not have an affair with Tirrell, telling: 'I've been in the middle of this relationship for 14 years, and he did everything he could to save his marriage,
'Elyse is a great and valued employee and it is awful to see her dragged into this thing. If she had an affair with Bobby it would have been reported to me. That has never even been suggested, and people like to talk. Have Bobby and Elyse been seen together? Yes, that's her job. None of this has any basis in reality.'
Of question now is whether a prenup agreement between Flay and March is enforceable as Stephanie March begins to eyeball her cheating husband's $20 million fortune…
Reiterated Kretchmer in a not so veiled threat: 'As ugly as Stephanie is going to look [when this news comes out], she will look uglier when other things come out.'