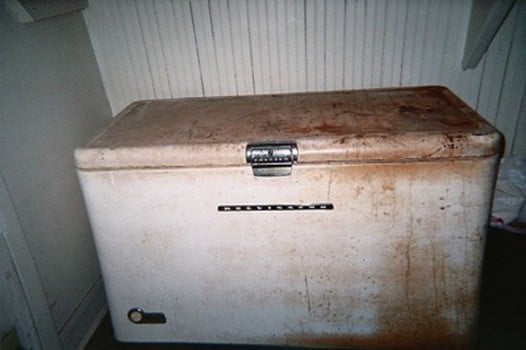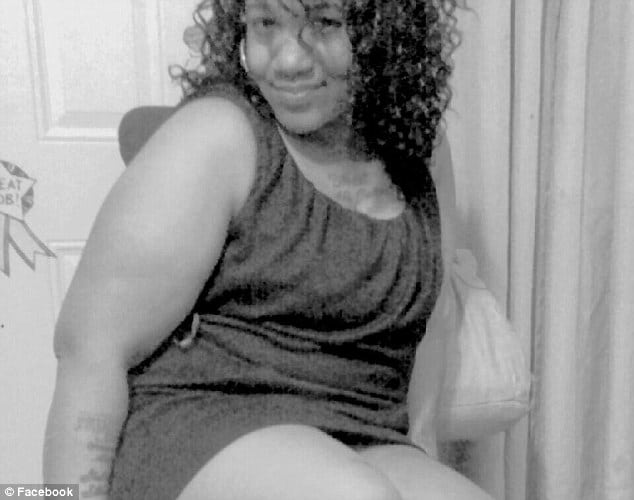 Mitchelle Blair a 35 year old Detroit, Michigan woman has been taken into custody after authorities carrying out an eviction discovered the frozen bodies of two of her four children, a 14 year old male and an eleven year old female inside a freezer.
Mitchelle Blair confesses to murdering kids: 'They molested relative'
Authorities would determine that the bodies, found wrapped in a plastic bag had been in a freezer for more than a year whilst the mother continued to live at the Martin Luther King apartments with her two other children, aged 11 and 17.
Authorities would note that the two children were unharmed and placed in 'protective custody'.
It would not be immediately understood if the two surviving children were aware the bodies of their sister and brother were in the home.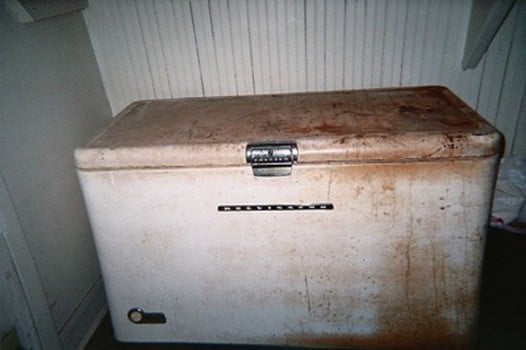 A report via Detroit News would tell that the woman was found to be staying at a different home inside the complex at the time of her eviction.
Detroit Police Chief James Craig said that the mother has since become a person of interest in the investigation, whilst acknowledging as of Tuesday evening she has not been charged. That said a report via foxnews late Tuesday night would tell that the woman has since been arrested.
Offered Craig: 'It's unknown at this point what factors were involved in this.'
Assistant Chief Steve Dolunt said it appeared the children's bodies had been in the freezer for 'over a year' and that the mother had been living in the apartment 'with other children while the bodies were in the freezer'. 
Blair, 35 who also goes by Angel and who describes herself as 'Loyal to my babies,' on her Facebook page recently posted a photo with the following statement: 'There is no greater blessing than being a MOM.'
Prior to being taken away WXYZ Detroit reports the woman telling that her son was raped and that the child's sexual assault had been carried out by his siblings. Why or how the child then ended up in a freezer along with their sister is not necessarily understood. Or why for that matter the woman declined to report the purported sexual abuse to authorities.
Authorities would tell no weapons were discovered after the apartment was searched and as of yet had yet to establish a motive. 
Authorities would also add that the cause of death won't be known until after autopsies are conducted.
Tori Childs, who also lives in the complex, told she often saw the children and sometimes gave them clothes or food. 
She said they were 'the nicest kids' who were 'so respectable'. 
Shanetria Lanier, another neighbor in the complex, said her sister received a phone call around 6am on Tuesday from a woman who lives inside the apartment.
The woman asked to stay at Lanier's sister's home with her two children that day, according to Lanier, and was there when the bodies were found. 
She would also add that the mother had explained the absence of her missing children by telling neighbors 'that the children were staying at an aunt's house.'
Lanier added that Blair home-schooled her kids.
'That's why no schools were wondering where they were,' she said. An official with Detroit Public Schools said there was no record of the children attending classes in the district.
Prior to the arrival of bailiffs Tuesday morning the mother had told another neighbor: '… if you don't never see me again just know that I love you,'
Adding intrigue, Mitchelle Blair is said to have filed a paternity suit in 1999 which resulted in a man being ordered to pay child support.
Blair filed another suit in 2007 against another man which had the same result.  
Blair was sued by Martin Luther King Apartments for non-payment of rent six times going back to 2004 and is now said to be cooperating with police.