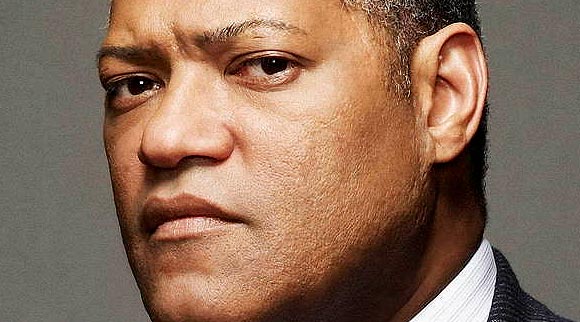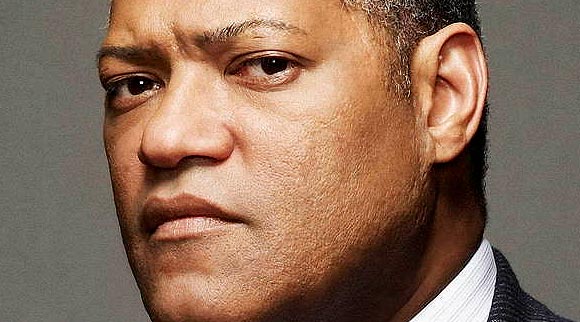 Something seems to be incredibly amiss in the Laurence Fishburne family. Case in point reports that the 80 year old mother of the $20 million gold plated actor, Hattie Crawford Fishburne is facing imminent eviction and her son who the mother emptied her retirement savings account to fund his acting aspirations is nowhere to be found.
Montana Fishburne would like to remind you that she is now also a prostitute.
Reports the nypost: Hattie Crawford Fishburne, 80, told me that, unable to pay the rent for several months, she's received written notice informing her she'll be evicted from her Los Angeles apartment Tuesday.
And she said she can't reach her wealthy son, with whom she last spoke more than a year ago when his father died.
Why Laurence and Hattie haven't spoken to each other for over a year is anybody's guess. But something tells me, that there are some frayed nerves between the pair, something that Hattie isn't necessarily too willing to let on.
Who does let on though is the manage of Hattie's apartment building, who tells the nypost's Andrea Peyser: 'things have changed.'
And how?
Told Laurence Fishburne's mother who had a bad break up with the actor's father when he was a kid: 'For 20 years, I funded my son's career,'
'He promised me he would take care of me. He promised me a house, a golden retriever, a calico cat. To this day, I have not got a Christmas present or a 'Thank you, Mama' present. He hasn't given me a penny.'
'I'm so hurt and disappointed.'
The report outlines a bevy of expenses that Hattie is struggling to meet with her pension and social security benefits of $3,000 a month, including monthly rent of $1500 and having to deal with nagging arthritis, an underactive thyroid along with high cholesterol.
Offers Hattie: 'I can't buy food, clothing and shelter, go to the theater,"
'I haven't bought a dress since I retired. I need to find a benefactor.''
While not a fortune, $3000 is $3000 more than most about to be evicted individuals have on their plate. Not the most money one could wish for in a town like NYC, but surely enough to survive? Or is it? After all, Hattie doesn't get to go to the theater anymore or buy the odd dress as she'd like to.
Perhaps Laurence reckons his mother ought to try and live within her means, maybe the actor never promised to take care of his mother as Hattie claims?
Even if he didn't promise her, isn't he morally obliged to take care of the 80 year old woman who risked her neck to get her son the start that would catapult him into the majors? Or is the idea of morals and ethics and filial expectations just an anthropological scientist's wish list?
Which inspires the question has Laurence simply 'forsaken' his mother as Hattie reckons? Or is there more to the story that we are being let on?
Here's the clue that caught my eye. Something tells me it's all tied down to the daughter. But that's just me guessing.
Reports the nypost: Laurence Fishburne has a daughter with his current wife and a son and daughter from a previous union. That daughter, Montana, has said her dad stopped speaking to her after she started acting in porn films in 2010 at age 18, a career she's given up. She was spotted last year working as a stripper in Texas.
Did Hattie have anything to do with Montana taking up porn films? Did she refuse to take Laurence's side when he regaled his daughter? But doesn't an adult have the right to do as they please (even work in adult entertainment)? Doesn't a son or a father have the right to say no to his mother or daughter if they act in a way that they do not approve of? Or does stuff like that go out the window when you're a multimillionaire who is held to another standard of behavior…and the ire of tabloid writers?
above image found here