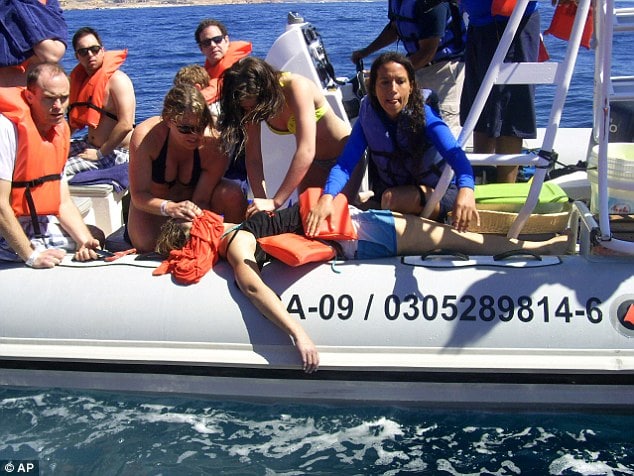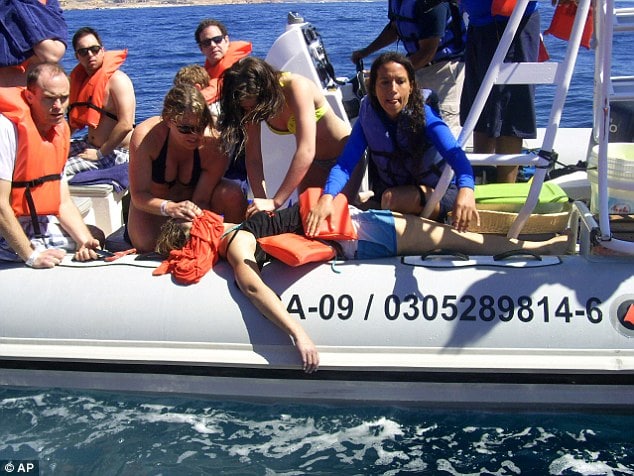 Jennifer Carren a 35 year old Canadian tourist has died after a gray whale crashed on to a boat off Mexico she was traveling in.
The woman from Calgary who had just returned from snorkeling would die after being thrown into the water off Cabo San Lucas, on the Californian peninsula.
At the time of the incident, up to a dozen people were on a tourist boat returning from a snorkeling trip in the Sea of Cortez, a popular dive spot at the tip of Baja.
Reports tell that pursuant to being knocked down, a nurse proceeded to give the fallen woman mouth-to-mouth before paramedics arrived and took her to hospital where she succumbed.
Along with the Canadian tourist, local reports tell between two to six other people were injured in the freak accident. With two seriously injured, but they are expected to survive.
According to one account, the whale jumped out of the water and landed on top of the boat. Another account says the whale hit the side of the boat.
There are other reports that the whale actually jumped out of the water and landed on the boat and the woman was knocked into the water. 
In a statement, tour operator Cabo Adventures explained that the boat's captain, José Salazar Tendis, had to make a 'sudden maneuver' to try to avoid the whale directly in front of them, but the beast hit the side of the boat instead.
In lieu of the accident some have wondered if tour operators should have been more observant of whale patterns in the area?
The accident comes a day after Mexican authorities announced that the gray whale population, an endangered species in the area was unusually large this season, which spans from December to April.
Gray whales can grow to a length of almost 15m (50ft) and a weight of 36 tonnes.