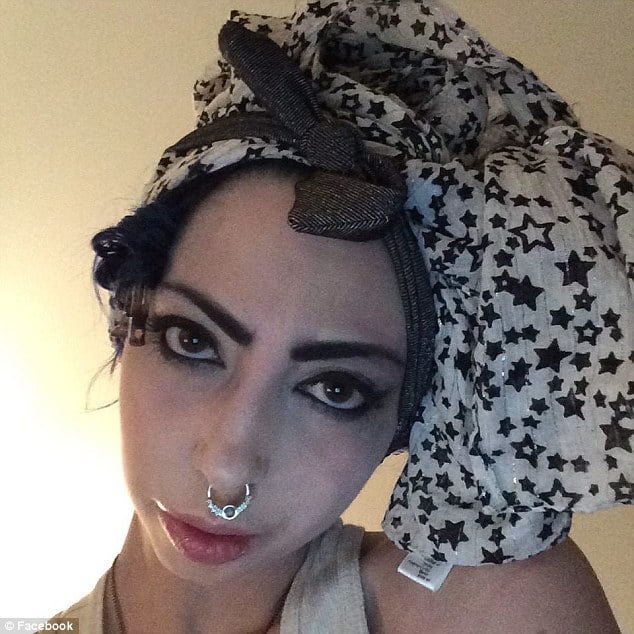 Jacqueline Lasdon, the trust funder granddaughter of a pharmaceutical magnate has been sued by the residents of her upscale NYC condominium because they are fed up with her visiting transient friends, the ever persisting wafting of marijuana and cigarette smoke and because she's probably too rich to give a damn.
According to a report via the nypost, Jackie Lasdon, 27, a purported nightlife performer, moved into the Onyx Condominium (located on west 28th Street and Eighth Avenue) last year and almost immediately came to irritate fellow residents who the board tells inundated them with complaints.
Read one complaint according to recent court papers: 'inundated with complaints concerning unreasonable and offensive levels of cigarette and marijuana smoke emanating from the unit,'
Another complaint also referenced the 'regular influx of transient persons residing in the unit.'
The suit claims having warned the trust funder a number of times, that she was in violation of building rules, before eventually compelled to seek a court order to force Lasdon to change her 'intentional and unreasonable' behavior along with monetary damage.
In her defense, our collective hero who was left $25 million courtesy of her late grandfather Stanley Lasdon and resides in a $2 million apartment told that the suit has taken her by surprise.
Adding that she 'definitely does not smoke pot in the building' and had quit smoking in the building a few months ago after an upstairs neighbor complained.
Lasdon insists she doesn't throw parties and is only regularly visited by the same two friends.
Told the trust funder who purportedly trained to be an opera singer and now hosts dance parties via the nydailynews: 'I heard everything was fine in the building,'
'They said there wasn't a problem.' 
Lasdon said she has only had problems with one upstairs neighbor, who she claimed was 'verbally abusive'.
Adding: 'I haven't had any contact with any of my other neighbors,'
'This is definitely a shock to me.' 
What do you think kids? Is this really a shock to Jacky? Or is she just shocked that anyone bothered to call her out? Or is this simply an innocence of being too rich and too privileged to even care what 'real world' people think of you….