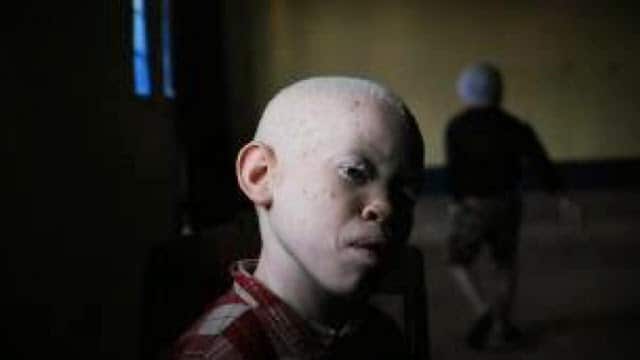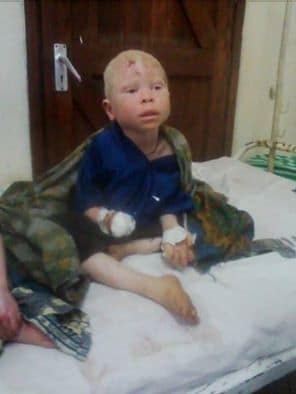 Seven suspects have been arrested in connection to an attack against an albino Tanzanian boy, Baraka Cosmas which saw the six year old boy have his hand chopped off with a machete over the weekend and bandits making off with it.
Also arrested was the child's father, whilst two siblings were removed to a safer place.
The assault came days after Tanzania's President Jakaya Kikwete criticize the wave of attacks against albinos, whose body parts are used for witchcraft, as a 'disgusting and big embarrassment for the nation.'
Reiterated via state television, the deputy police chief in Tanzania's southwestern Rukwa region, Leons Rwegasira: 'We have already arrested seven suspects… investigations are continuing.'
According to police, the boy was sleeping at home with his mother in the village of Kipenda in the Rukwa region when a gang of assailants stormed in late Saturday. His hand was hacked off and both the boy and his mother were being treated in hospital.
The attack would also lead to UN human rights chief, Zeid Ra'ad al Husseinon today strongly condemning a surge in attacks in east Africa on albinos, whose body parts are often used for witchcraft.
Offered the chief: 'These attacks are often stunningly vicious, with children in particular being targeted.'
Adding: 'The violence has left many people with albinism "living in abject fear,"    
'Some no longer dare to go outside, and children with albinism have stopped attending school because of the recent spate of assaults, murders and kidnappings.'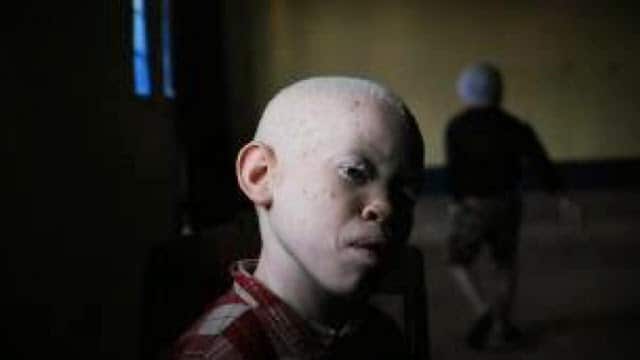 A UN expert says attacks on people with albinism have claimed at least 75 lives since 2000, and that albino body parts sell for around $600, with an entire corpse fetching $75,000.
In the past six months, at least 15 people with albinism in Tanzania, Malawi and Burundi have been abducted, wounded, killed or escaped being kidnapped, including three such attacks in the past week alone.
The murders have been concentrated in the gold-rich regions and fishing communities surrounding the country's Lake Victoria, where superstitious beliefs are rampant.
The UN has warned that the surge in Tanzania could be linked to looming general and presidential elections in October 2015, as political campaigners may be turning to influential sorcerers to improve their odds.
Tanzanian authorities imposed a ban on witchcraft in January.
Albinism is a hereditary genetic condition which causes a total absence of pigmentation in the skin, hair and eyes. It affects one Tanzanian in 1,400, often as a result of inbreeding, experts say.
above image found here