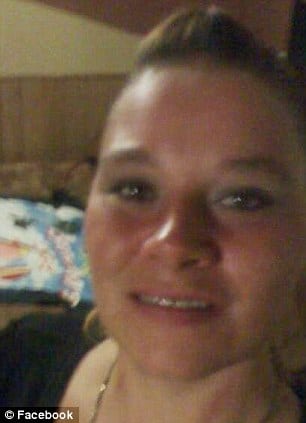 April Emery a 27 year old Osceola County, Florida mother has been arrested after authorities discovered her 7 year old and 9 year old daughters going barefoot door to door with a stroller full of toys that they hoped to sell.
Told the girls when authorities were called after one shocked local opened the front door: 'We are out selling toys to help mommy stay in the house.'
Unable to tell officers their address, the young girls nevertheless were able to guide cops a half mile to their home where they found the girl's mother asleep.
When she woke, April Emery told cops it was the girls' 'job to wake me up in the morning to get ready for school.'
It was about 11 a.m., and the school bus had come and gone around 7:20 a.m., authorities said.
They arrested Emery on charges of child neglect.
Authorities notified the Department of Children and Families, which had investigated the mom for past complaints.
Emery was booked on $1,000 bail.
The kids have since been placed in their father's custody.