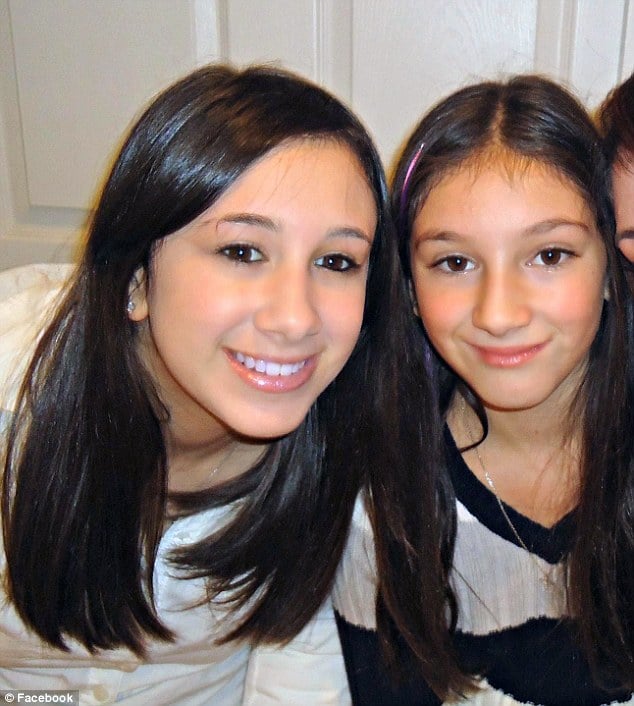 A suicide note discovered next to the body of retired White Plains, NY cop, Glen Hochman, 52 who over the weekend, gunned down his two teenage daughters, Alissa Hochman, 17 and Deanna Hochman, 13, then himself might offer clues as to why the cop acted out his dastardly plan.
According to investigators the recovered five to six page suicide note points to Hochman's killing of his two teenage daughters in their sleep was a premeditated act.
At the time of the shootings, the man's eldest daughter, Samantha Hochman and his wife, Anamarie Hochman, a local nursery school teacher, who had intimated at her desire to separate from her husband this past January were not at the family home.
Also shot were three family dogs, with cops discovering the assailants' body in the garage of the family home. It would be later determined that the weapon used belonged to the former cop.
At present it is not necessarily understood if Hochman had conspired to lure his eldest daughter and wife back to the home before the slayings.
Adding weight to the assertion that Hochman may have intended to take out his entire family is the fact that at the time of the shootings, Police Chief Anthony Marraccini told that Hochman had no known health or psychiatric problems, nor were there indications of alcohol or drug use.
Detectives believe the man may have feared that his wife was intent on filing for divorce and that taking out his children was revenge for her intentions. Assertions which they believe have now been corroborated by the discovery of the former cop's suicide note.
Offered Police Chief Anthony Marraccini when pressed this morning as to the contents of the suicide note : '….he did indicate in the letter that the two girls were taken away.'
Adding: 'I'm not sure that anybody can ever understand how a person kills his children. It's just something that's not comprehensible.'
The shootings which occurred circa 2 am Saturday morning, came a day after Hochman's wife had gone to local police pursuant to a non violent argument over an $80 cellphone bill after an acquaintance urged her to document the incident.
Since the slaying, White Plains Police Commissioner David Chong has expressed 'shock and horror', adding that 'we can only pray for the family.'
Reiterated Chong via The Journal News: 'Officer Hochman served this department and the city of White Plains with honor and integrity for over 22 years.'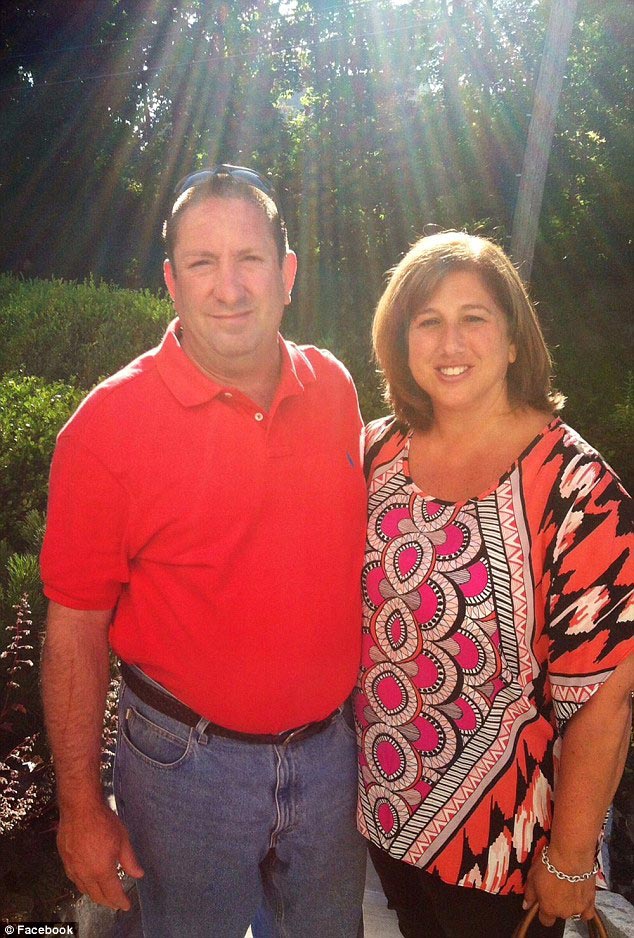 Ironically the slayings come a year after Hochman won the department's lifesaving award for keeping an unresponsive man alive until paramedics arrived.
Hochman suffered an Achilles' injury in early May when he fell while helping a disabled motorist.
He had time off to recover according to his union lawyer, Warren Roth, who had known Hochman for more than 25 years, since both worked as EMTs with the Harrison ambulance corps.
He said Hochman sought a disability retirement because of the injury but had not been depressed over it as he was planning for retirement soon anyway
Since news of the shooting has settled in, residents of the upper middle-class neighborhood where Hochman told that the retired cop 'was always taking care of the property, landscaping, cleaning up the yard.'
Reiterated neighbor Howard Hollander: 'There was no indication at all of any problem, that something like this would happen.'
Adding: 'I remember seeing him walking his dog,'
'He was just a quiet guy — I'm tearing up just thinking about this.'
At present it is not necessarily understood the degree of fissure at the family home prior to this weekends shooting, whether the shooting was the result of the retired cop finally losing his cool to what he may have perceived to have been a continual berating of his authority at the family home or perhaps a sudden knee jerk reaction…?