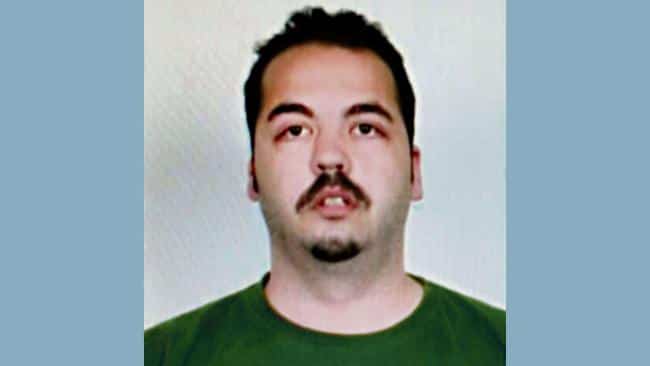 A German nurse Niels H was today sentenced to life after confessing that he killed 30 patients because he wanted to show off his resuscitation skills.
Nils. H, German nurse admits killing 30 patients because he was bored
During court testimony Niels H whose identity is protected under German privacy laws (never mind the lives of patients) said he had deliberately administered overdoses of heart medication so he could show off his skills at bringing patients back to life. Except when he didn't.
The incidents the court was told occurred at Delmenhorst Hospital, located near the city of Bremen, between 2003 and 2005, where Niels H had worked as a nurse.
In sentencing the man to life, a court in the city of Oldenburg found the German nurse guilty of two murders and two attempted murders. Acquitted of a third murder charge, the court would rule that the nurse could be eligible for parole after 15 years.
Despite being only formally charged in the deaths of three patients, Niels H was suspected of causing many more deaths.
Reports the UK's telegraph: A sweeping investigation is looking into some 200 fatalities recorded at the hospital where he worked and at his previous places of employment to find out whether the confirmed cases are only the tip of the iceberg.
During proceedings Niels H admitted killing 30 patients, claiming that towards the end of the killings he had wanted to be caught.
'I'm really very sorry,' he told the court.
'I wanted to be God.'
Earlier, a psychiatrist, Konstantin Karyofilis testified that Niels H had admitted to him that he had deliberately given overdoses to some 90 patients, but claimed that he had been able to save around 60 of them as he sought to show off his 'excellent' resuscitation skills.
Offered Niels H during testimony: 'There was excitement and a sense of expectation for what would happen.'
The man would admit injecting the patients with overdoses of Gilurytmal, a heart medication drug, which can cause life-threatening arrhythmias and dangerously low blood pressure when incorrectly administered.
In eerie testimony, Niels H told how he deliberately selected patients who already had an 'extremely poor prognosis.'
Plagued by guilt, the psychiatrist would offer that the German nurse sometimes drank two or three bottles of spirits in a day.
In his own testimony, Niels H told the court he generally made the decision to administer the overdoses on impulse.
'There was a tension and an expectation that the outcome would be the same,' he said.
In his defense, Niels H's lawyer argued that his client 'did not want to kill, he wanted to conquer death.'
Niels H is already serving a seven and a half year sentence, after being convicted of attempted murder in 2008 after a colleague caught him giving a patient an overdose.
At the time, the scale of his killings was unknown.
The current trial started last September, and Thursday's guilty verdict was not expected to be the end of the case that has since shocked locals.
A special commission of police and prosecutors dubbed 'Kardio' (Cardio) is now investigating all suspicious deaths in places where the nurse once worked, including another clinic, an elderly home and an emergency medical service.
Investigators earlier this week told that they would soon start exhuming from cemeteries eight more bodies of patients who died at Delmenhorst, and that 'other exhumations will follow.'
top image found here