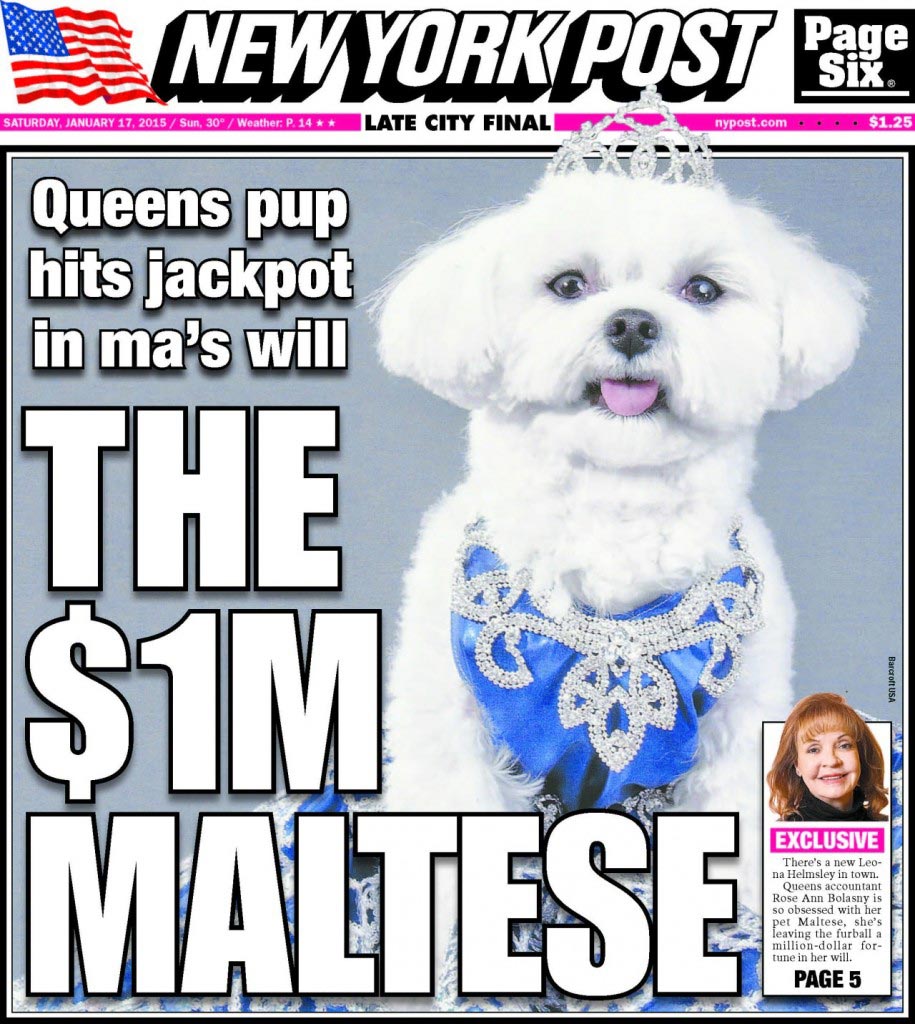 Queens woman Rose Ann Bolasny has caused heads to wag after announcing she plans to leave her three year old Maltese dog, Bella Mia a six figure trust fund, jewelry and a $1 million Florida vacation home.
Nevertheless since revelations of the pampering, Bolasny, a 60-year-old accountant from Little Neck has cried foul telling a NY Post reporter, '[The story] is putting Bella Mia in danger. You know what I'm talking about. I don't want to talk to you. Please go away.'
The commotion comes after the obsessed woman re drafted her will so Bella Mia could maintain her lavish lifestyle (naturally) after she dies.
Told the woman: 'We decided that we had given her such a lavish life that we wanted to make sure she'd still have what she was accustomed to when I was gone.'
The re drafting comes as Rose Ann Bolasny considers the Maltese dog a bona fide child, feeding her fillet mignon and dressing her in diamond studded tiaras. Last year alone Rose Ann Bolasny conceded spending at least $100K on her Maltese dog's well being. 
Asked if she believes she is over indulging Bella Mia, Bolasny retorts: 'Yes, we pamper her, but Bella Mia has really donated and volunteered more than her time in her short 3 years of living that most people have done in a lifetime.'
What do you think? Is Rose Ann Bolasny lost her marbles, selfish for refusing to donate to legitimate needing causes, cheating her two other sons who will have to now share the spoils or within her rights as who could expect Bella Mia to go deprived?