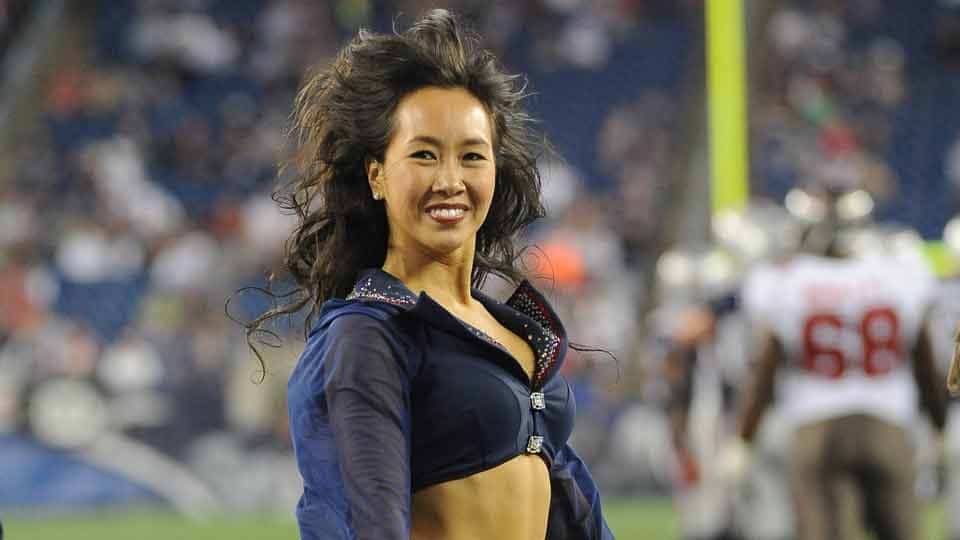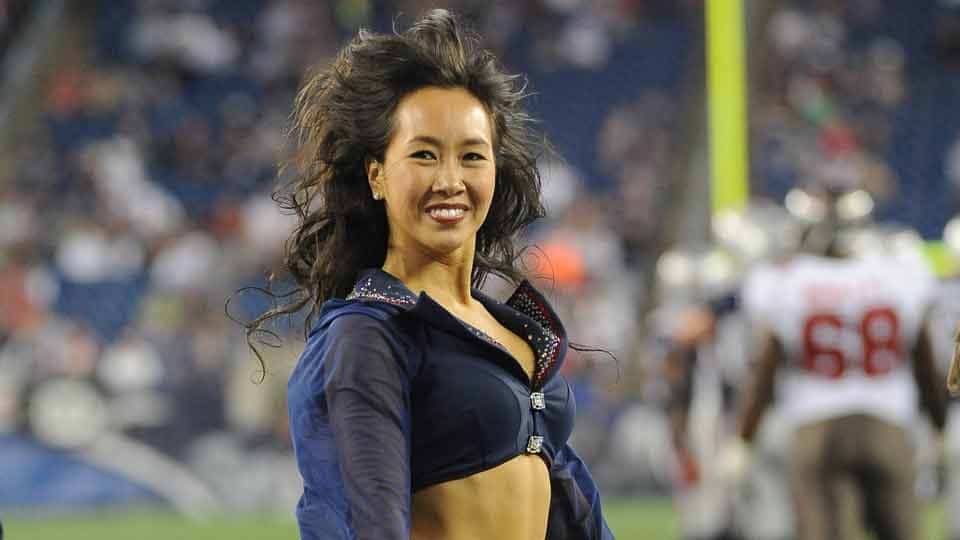 Making her way into our collective imagination this coming weekend is New England Patriots cheerleader, Kelly Bennion, 26, who along with her pretty looks, high kicks, killer smile  comes equipped with some real smarts.
Said to be four years into a a doctorate in neuroscience at Boston College, the Harvard educated student could quite possibly be the smartest cheerleader making her foray at the University of Phoenix Stadium on Sunday.
Speaking to Philly.com the cheerleader told that she mightn't necessarily be the smartest cheerleader out there, as she is part of group called Science Cheerleaders, a 250-strong group of current and former cheerleaders who've set out to challenge the stereotypes of what makes for a typical cheerleader. Apparently super brainy, geeky and easy on the eye is the going motto.
Told Bennion: 'It works to combat the negative stereotype that they're only pretty faces. It shows that cheerleaders are very hard-working and are pursuing advanced educations in engineering, math, biology and other great things.'
Bennion has bachelor's degrees in psychology and Spanish and a Harvard master's degree in education. 
Now at Boston College, Bennion is pursuing a PhD in cognitive neuroscience.
While cheering for the Patriots pays a stipend, she says, Bennion also works teaching undergraduates teaching psychology.
Her busy academic schedule makes cheering an escape, in away.
Reiterated the PhD student: 'It's what I do to release stress. I also love seeing the other girls on the team because they're my best friends,' she told Philly.com. 'It's also great because we do workouts at every practice. So instead of going to the gym, I go to the stadium.'
Two seasons in to her time with the Pats, Bennion couldn't be happier that her team is playing on her home turf.
'It makes it incredibly meaningful. We're staying 30 minutes from my family's house and the University of Phoenix stadium is about an hour from there. Being at my home stadium is very special,' she gushed.
Have a look below and see what you think…