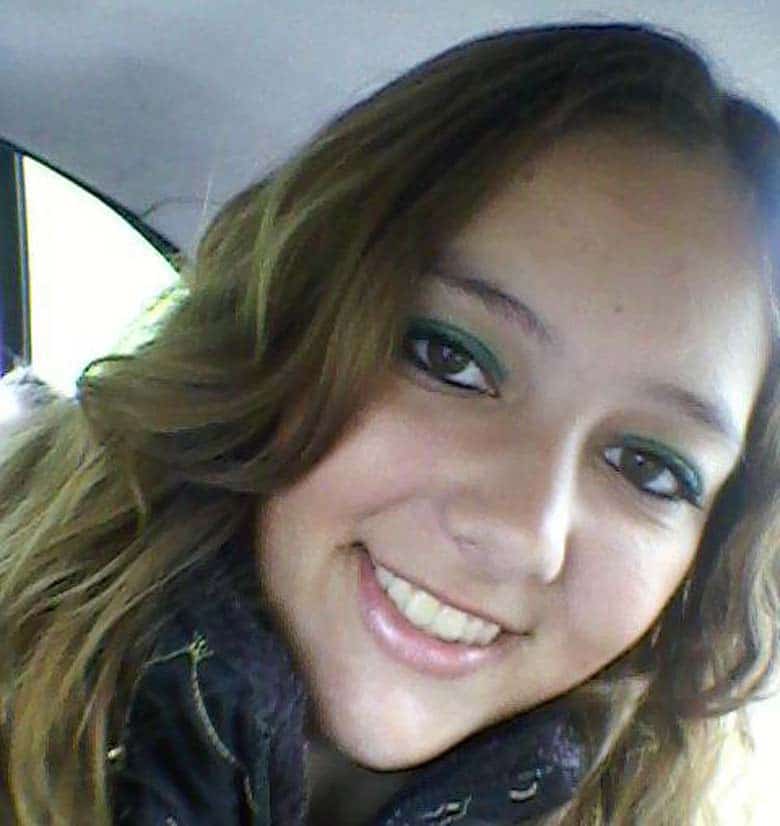 Cops are trying to understand what prompted 19 year old upstate New York woman, Tiffany Vanalstyne who took to bashing her five year old cousin and strangling him to death before dumping his body over a guard rail on Thursday.
In an effort to cover her tracks Vanalstyne would call cops and tell them that the child, Kenneth White had been kidnapped by two masked men.
This in turn would lead to authorities launching a desperate search across Albany County to find the boy before his body would eventually come to be discovered near the family home.
Pursuant to the boy's discovery, cops would tell that the 5 year old boy was murdered Thursday afternoon as his twin sister Cheyenne and little sister Christine were playing in another room in the trailer where they lived in rural Knox, New York.
Offered Sheriff Craig Apple: 'I'm angry that we had a five-year-old killed and basically thrown away like a piece of trash. It's sinful and it's sad.'
Pressed for further comment, Apple would decline to speculate what prompted the young woman to take her cousin's life.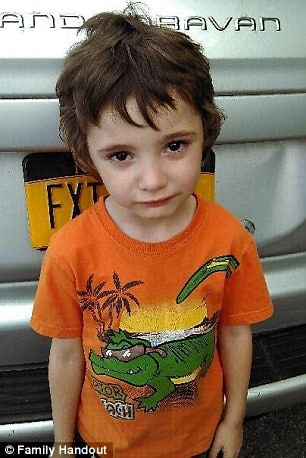 Perhaps tellingly, in the aftermath of the murder, Tiffany Vanalstyne's mother, Brenda Vanalstyne told a judge that her daughter suffered from bipolar disorder, which she was prescribed lithium for. She would further tell that her daughter dearly loved Kenneth and his sisters and was at a loss as to what preempted the murder of the 5 year old boy.
During arraignment, a court would hear how Kenneth, Cheyenne, Christine were being cared for by their aunt Brenda after both their mother and father lost custody of the children. The children had lived with Brenda Vanalstyne for for more than a year after she had been granted legal custody about nine moths ago in her trailer abode.
It would be disclosed that the mother of the children lived 25 miles away in Amsterdam, New York. while their father lived in Massachusetts.
Authorities would also describe conditions inside the red-and-white striped trailer as dangerous and have since sought to make sure Kenneth's two sisters never return there.
Police say the murder of the child would come shortly after Brenda Vanalstyne made haste for a doctor's appointment on Thursday, having left her daughter, Tiffany to take care of the three White siblings in the interim.
Upon having beaten and strangled the child, Tiffany Vanalstyne it would be alleged carried her cousin's body down the road and threw it into a ditch. From there cops said she covered it with snow to ensure it couldn't be seen by passing cars.
After the murder, Tiffany Vanalstyne called her mother and told her that Kenneth had been kidnapped by two masked men who barged into the trailer and pinned her to the ground.
Brenda, who was just minutes from home, told her daughter to call 911.
Police immediately initiated an Amber Alert and launched a massive search for a black pickup truck that Vanalstyne described as the getaway vehicle.
State police, the US Marshals and the FBI joined local officers in in the hunt, which began about 1.30pm.
It would be whilst the daughter was being interviewed over the purported kidnapping that the daughter's story began to fall apart, with authorities saying she was inconsistent as many of the details failed to add up.
In the interim, the search for Kenneth and the mysterious black truck continued, whilst detectives began to investigate Vanalstyne, as well.
Shortly before midnight, a police dog would make the grim discovery of Kenneth's body which had been buried in snow about 40 yards down the road from the trailer.
A cursory regard of Tiffany Vanalstyne's Facebook page, would note that the former high school student is an avid fan of WWE, Insane Clown Posse and horror movies.
Tiffany Vanalstyne has since come to be charged with second-degree murder whilst pleading not guilt. A presiding judge would refuse to offer the 19 year old daughter bail. If found guilty, she could face up to 20 years in prison.