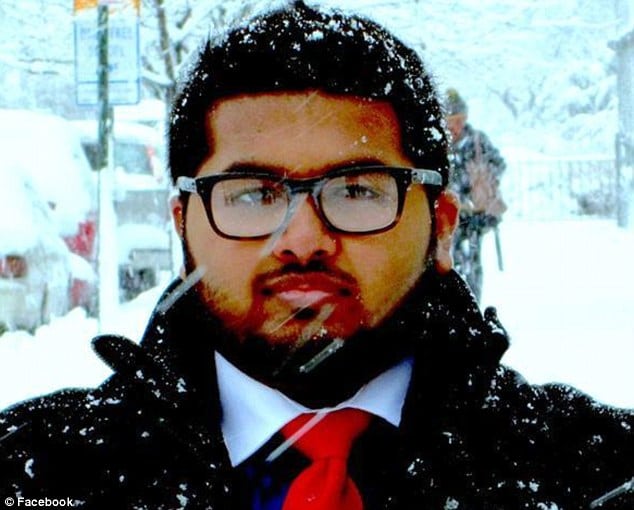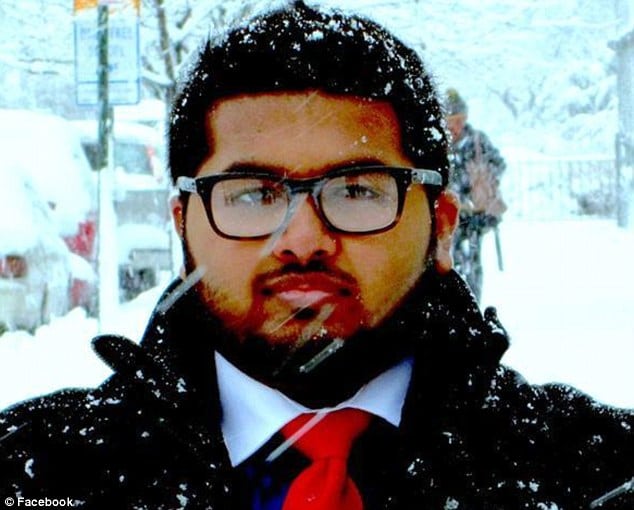 Queens, NYC schoolboy, Mohammed Islam at only 17 is the teen wolf of Wall st after having amassed a fortune of $72 million trading stocks, during his lunch break that is.
Since his large winnings the 'shy teen' according to a report via a nymag has bought himself a BMW even though he doesn't have a license to drive it.
Mohammed Islam $72 million teen: 'I made it all up suckers!'
To boot the youth has also rented a sprawling Manhattan apartment, though his parents, immigrants from the Bengal region of South Asia, won't let him move out of the house yet. Typical right?
That though has hardly stopped the youth who is brimming with hope and adulation.
'What makes the world go round?' Islam asked in the interview, explaining his preference for trading and investment over startups. 'Money. If money is not flowing, if businesses don't keep going, there's no innovation, no products, no investments, no growth, no jobs.'
While his not trading and tending to homework (but one wonders what Mohammed Islam's real homework actually constitutes, geography we doubt…) the Stuyvesant High School student and a pair of other young, Wall Street wolf-cub buddies eat regularly at hot spot Morimoto, where they enjoy $400 caviar and fresh-squeezed apple juice. Indeed.
Whilst many would simply run with their winnings, Islam on the other hand now hopes to start a hedge fund in June, 2015 after he turns 18 and is able get his broker-dealer license reports the nypost.
'Mo's our maestro,' one of the kids explained.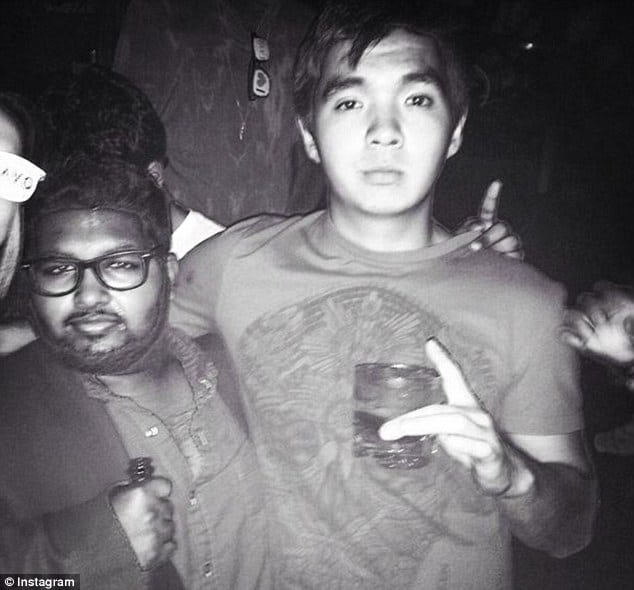 In a sign of their unwavering optimism and street smarts, the three pals intend to make a billion dollars by next year. All while attending college.
Lest one think it's all about the money, Mohammed Islam assures otherwise.
'But it's not just about the money,'
"We want to create a brotherhood. Like, all of us who are connected, who are in something together, who have influence.
'Like the Koch brothers,' he added, referring to sibling oil magnates Charles and David, worth $40 billion each.
Islam's biggest inspiration, though, is Paul Tudor Jones, a billionaire hedge-funder and private asset manager from Connecticut who ranks as 108th-richest American, according to Forbes.
Battered by losses, Jones would jump back in the game again and again. It was a lesson Islam found instructive when, while dabbling in penny stocks at age 9, he lost a chunk of the money he'd made tutoring. Islam swore off trading, realizing, 'I didn't have the balls for it,' he said.
Who could imagine such clarity at the age of nine?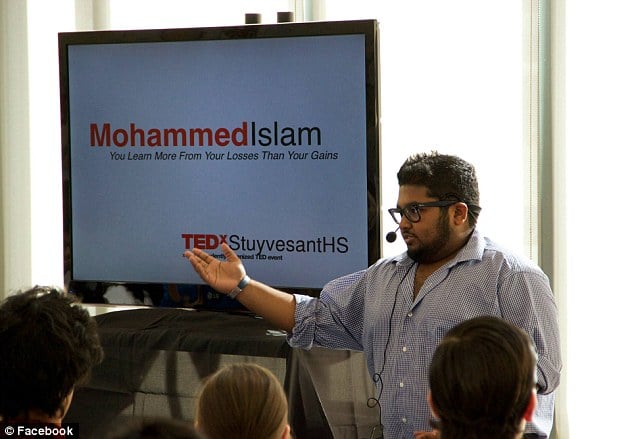 Fortunately for the world, young Islam had a change of heart after taking to studying modern finance, reading up on the titans of trading and ultimately finding inspiration in Jones.
'I had been paralyzed by my loss,' Islam remembered of his 9-year-old self.
But like most resilient traders was able to get a handle of his wicked ways and learn from his mistakes.
'But [Jones] was able to go back to it, even after losing thousands of dollars over and over,' he said.
And while Islam still needs to rely on dad to chauffeur him on inspirational drives past the magnate's Greenwich mansion, he's quick to quote from the guru whom he credits with getting him back in the game and making him 'who I am today.'
Told the youth via businessinsider: "Paul Tudor Jones says, 'You learn more from your losses than from your gains.' "
What do you think? Is Mohammed Islam the next hedge fund titan to watch out for and should you be piling into his nascent fund in the near future?