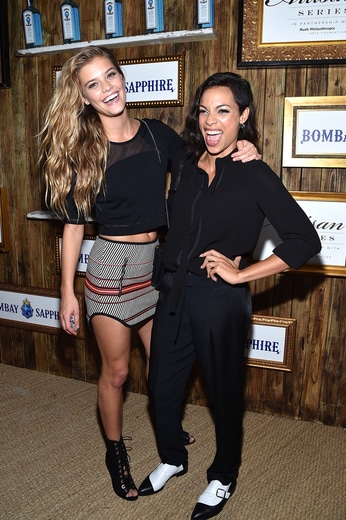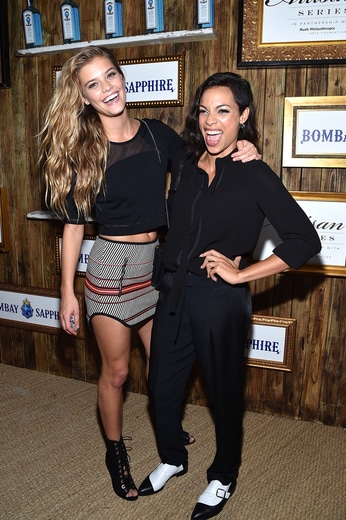 Seems like deja vu all over again as we return lemming like to Art Basel Miami 2014. We were surprised by an initial rejection of our press credentials by the accreditation folks in Basel ( perhaps we had been too snarky in last year's  coverage).  A quick email righted the situation and we were properly certified.
We arrived from a mellow Thanksgiving in Delray and Palm Beaches
on Monday
several days before the fair's official kickoff. Settling  into our pal JJ's palatial pad at the Portfino, we spa'd out and steeled our self for the relentless week ahead.
Monday
evening we attended the
Los Angeles Nomadic Division
(Land) 5th annual Gala held poolside at the venerable
Raleigh Hotel
. This worthy non-profit curates site specific public art exhibitions in LA and beyond. The crowd was  moneyed, socially conscious  and fashionable and the event featured  an impressive art auction which raised considerable green for the org. On the way home, we encountered minor attitude at the gates of the Delano Hotel whose snotty euro door chick insisted we check our shoulder bag to enter the empty lobby. Suppose they thought we might lift an ashtray.
Tuesday
evening we were invited to the press/collector's preview of the
Concept Art Fair
aboard the
Mega Yacht Seafair
anchored at Chopin Plaza in downtown Miami. With Remy Martin and a major champagne as sponsors, we expected a major fete. Amazingly we encountered a cash bar and food concessions. Don't the organizers of this satellite fair realize to make money one needs to properly feed and water the press and the swells who spend money on the art.
Wednesday
morning we dutifully attended the opening press conference for Art Basel Miami at the  Convention Center. After sitting through a few too many speeches by
Miami Mayor Levine
( seemed like an Lexus dealer) and corporate wonks from UBS, touting sponsors from Ruinart Champagne, BMW, Absolut, and Davidoff Cigars, we were treated to warm champagne and canapes.
We  then ran Pamplona style onto the convention floor to immerse our self in the exalted art. Art hos P. Diddy, Swizz Beatz, Busta Rhymes and Usher created media mayhem,  mixing with the fossilized collectors vying for position to add masterpieces to their collections. The sheer volume of  name brand seven figure pieces was daunting as we ogled and drooled over the massive expo. Champagne vendors lubricated the crowd, as the Dow soared.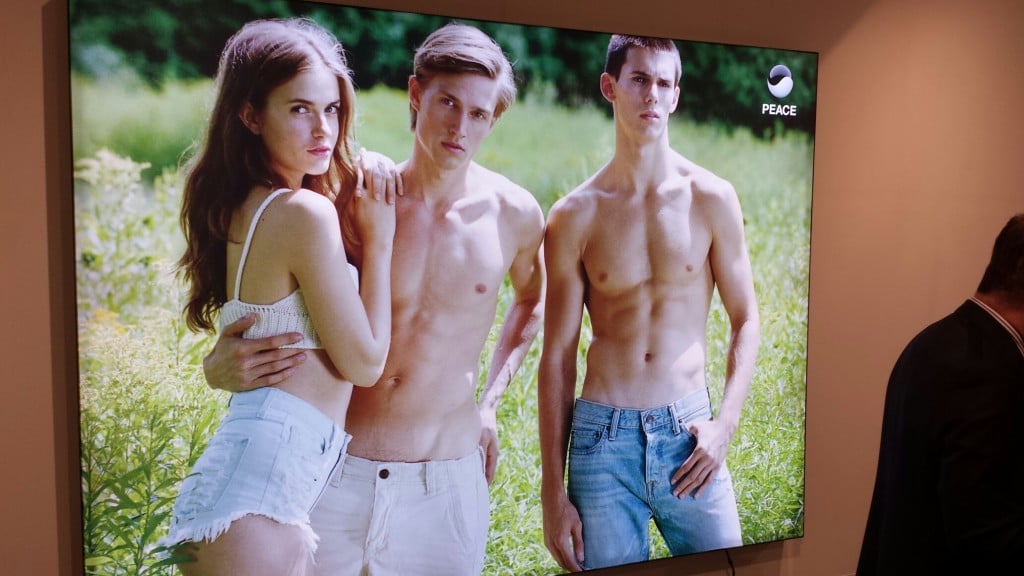 The nearly full moon rose over South Beach like a rotten mango, as we sallied forth to the BMW event at the Botanical Garden. Yet more Champagne was swilled as the Roy Lichtenstein painted Bmer was revealed to the assembled revelers.
Next we ambled past an over crowded soiree at the Bass Museum to the W hotel where our favorite bar mitzvah boy, Dejour Mag publisher Jason Binn was hosting a shindig.
We suffered the indignity of waiting in line for a half hour beyond the start time to be herded into the pool area where the party hadn't begun. Next we were on another line and waiting to enter  restricted area.
Marginal VIPs like Russell Simmons and Sir Ivan Wilzig were held in the Klusterfuk like us commoners until security finally scanned us into the next level of hell. Here more champagne flowed but no evidence of  promised canapes. An hour past and more confusion as we waited for admission to yet another restricted zone where we were promised a performance by a surprise artist. Finally we entered the promised land where the questionable artiste turned out to be brother in law beater Solange Knowles.  Enduring one song from this talentless wannabe,we beat a hasty retreat home. We expect more from Jason who usually is a much more congenital host.