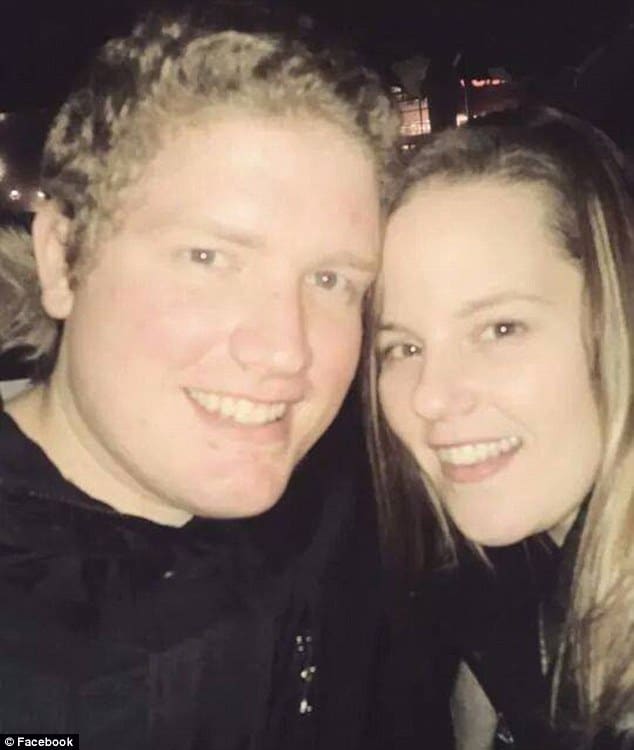 Jarod Rebuck has been charged with attempted feticide after allegedly slipping into his pregnant girlfriend's drink a herbal concoction he had googled in a bid to cause Kayla Frye to have a miscarriage with their unborn child.
Pursuant to the man's arrest, detectives would state that the 25 year old Fishersburg, Indiana man had bought a bottle of clary sage from a herbal supplement store after searching google for 'ways to cause a miscarriage.'
According to the arrest warrant, Jarod Rebuck had attempted to slip his girlfriend the lethal concoction on Christmas Day but she would refuse to consume the drink because of its 'odd smell.'
Suspicious, Rebuck's girlfriend looked through her boyfriend's phone only to find in her horror the man had researched miscarriage-inducing chemicals in his google search history.
Frye would subsequently call police who would arrest Jared Rebuck, since charging him with attempted feticide – the crime of trying to kill an unborn child. Detectives say he admitted to them that he was trying to kill the baby.
Clary sage oil is claimed to help with menstrual cramps or other forms of stress. But the substance is often accompanied with warnings against use in pregnancy.
Since being remanded before a judge in Madison County, Rebuck's bail has been set at $20,000, with the judge having since given prosecutors until December 31 to formalize charges.
At present it is not necessarily understood why Rebuck did not wish to have his girlfriend's child aborted or whether the woman was aware of her boyfriend's apprehension of her being pregnant.
Interestingly neighbors would tell that Rebuck came from an outstanding family….
Images via facebook