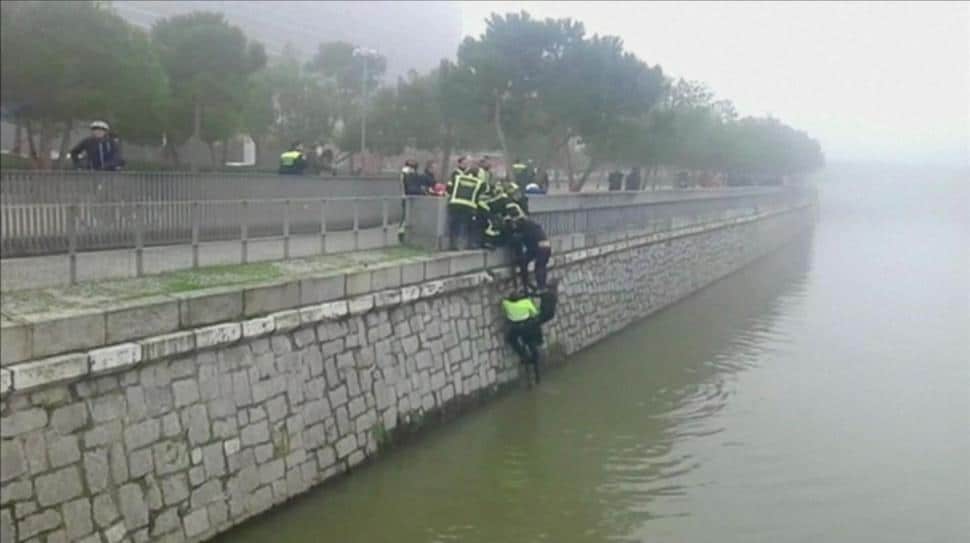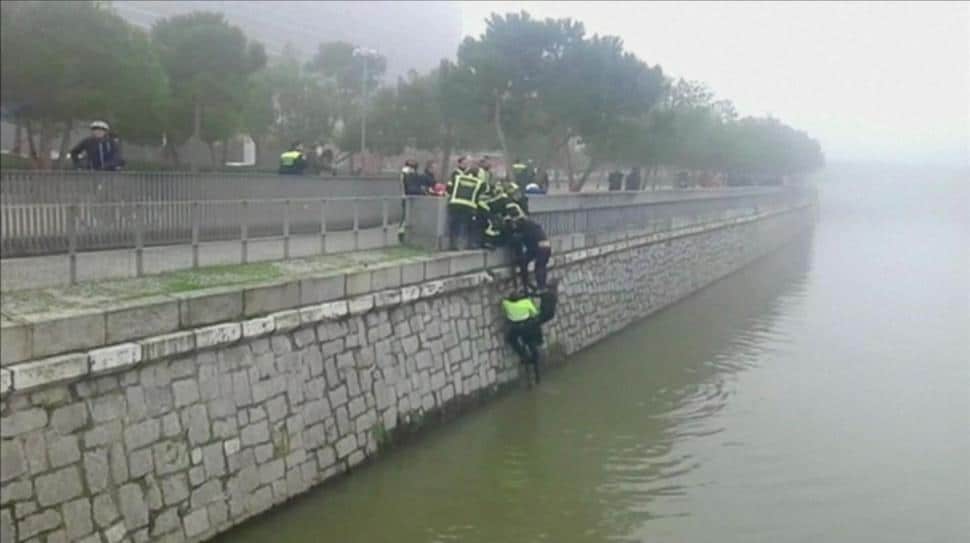 Video footage (see below) has been obtained in the aftermath of Sunday's brawl between rival Spanish soccer fans leading to the throwing of a fan to his death into a river.
The man, Francisco Javier Romero Taboada, 43 would be accosted prior to the match between Deportivo La Coruna and Atletico Madrid as the brawl spilled out on nearby stadium streets. Despite efforts by emergency crews to save the man, Tabada would be declared dead after being rushed to hospital.
The nydailynews would note that 21 men have since been arrested on charges of participating in the fight and assaulting police officers. The men would be arraigned in a Madrid court on Tuesday.
Besides Romero's death, the battle which raged on a paved walkway alongside Madrid's Manzanares River left 11 more with minor injuries.
Since release of the video, both teams have sworn to take action against the fan clubs with Atletico releasing the following statement on its website:
'Among those identified are 15 people who say they are Atletico Madrid supporters, of which seven were club members … those members have been expelled immediately.'
Atletico also said it is banning 'Atletico Front,' one of the radical groups identified by police as participating in Sunday's street brawl, from its Vicente Calderon Stadium.
Atletico coach Diego Simeone would subsequently condemn the brawl that occurred near Atletico's stadium hours before Atletico hosted Deportivo in the capital.
Told the coach: 'Again I repeat, from where we stand, we condemn violence in every way,'
'These situations aren't good for society, nor for people like us who live on the field.'
Deportivo, for its part, said on Tuesday that it was temporarily closing a section of its Riazor Stadium frequented by radical groups for its next two games. Both matches are against Malaga. 
Deportivo president Tino Fernandez would call the decision 'symbolic.'
That said questions remain whether both teams will be able to subdue their fan bases and why for that matter more had not been done prior to the contested match?
Fernandez has since told the club will hold a moment of silence for Romero before Wednesday's game.