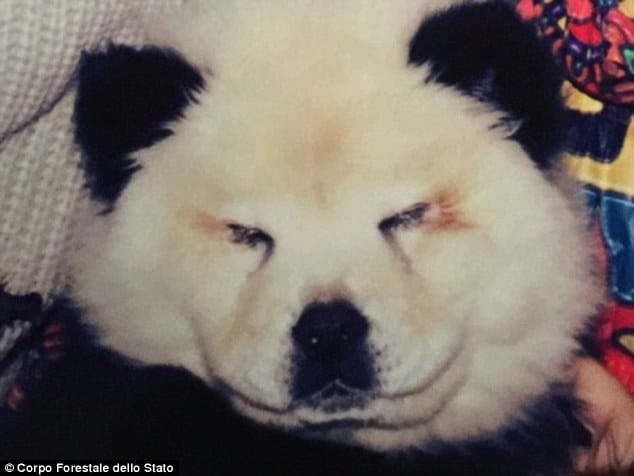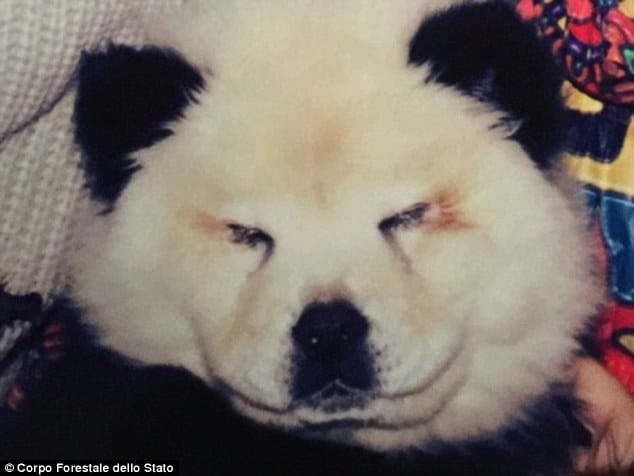 Here's a neat trick I have been meaning to try at home, paint dogs black and white and try to pass them off as pandas and in the process charge you a pretty penny to gawk at them. Sounds absurd? Not all all, case in point one circus in Italy which tried to do exactly just that…
Reports the UK's dailymail which these days specializes in the absurd, fantastical and diabolical: Police in Brescia, Italy, seized the chow chows amid claims circus-goers were being tricked into handing over cash just to pose for photos with the animals.
Officers were tipped off about the male and female animals, which were being put on display before the circus show started.
At least authorities could have had the decency to let Italian circus ringmasters try to get one off on unsuspecting viewers. After all isn't it better to go home and tell friends you got to see a panda bear even in reality it was just a black and white painted dog? Then again life is full of possibilities and suggestions that are anything but, even fuzzy black and white painted dogs.
Tipped off to the shenanigans, Thelocal.it, reports specialist police officers swooped and confiscated the dogs which had been painted black and white.
Reiterated Fabrizio Catelli of Italy's Animal Protection Party group: 'We believe it's unacceptable to ridicule animals for entertainment and profit.'
Making matters somewhat grim is the fact that children had been paying a fee to have their photo taken with the animals – believing them to be pandas.
Yes kids, it's one thing to fool an adult but an all together different thing to fool a child who will believe in anything and everything you tell it.
Interestingly assigned police officers would tell the dogs were in a healthy state when they were taken away but had 'watery eyes'.
A police spokesman would tell this was 'probably aggravated by the continuous exposure to camera flashes'.
Yes kids I am thinking of all the mountains of dollars I could have been making in the backyard…
Since the incident, owners are facing charges over the dogs' false passports.
Police said that the chow chows were brought in from Hungary and may have been six months younger than their documents had suggested.
The 'Orfei' circus involved has denied the allegations insisting that they never claimed the dogs were pandas.
The circus secretary, Riccardo Gravina reportedly told IBTimes: 'It's obvious they are dogs.
'No animal was mistreated. They are like children to us.'  
Which posits the question if the animals weren't mistreated can we reasonably wonder if the children were…?