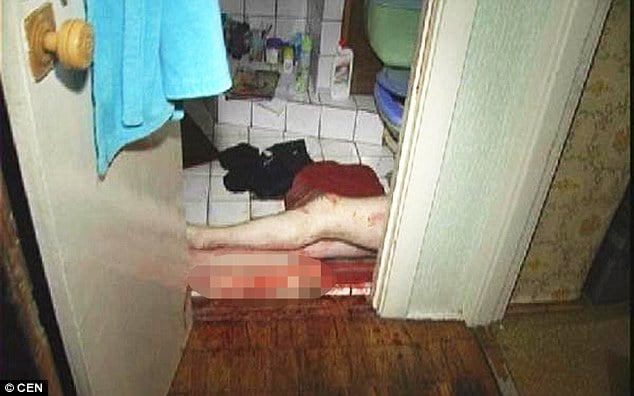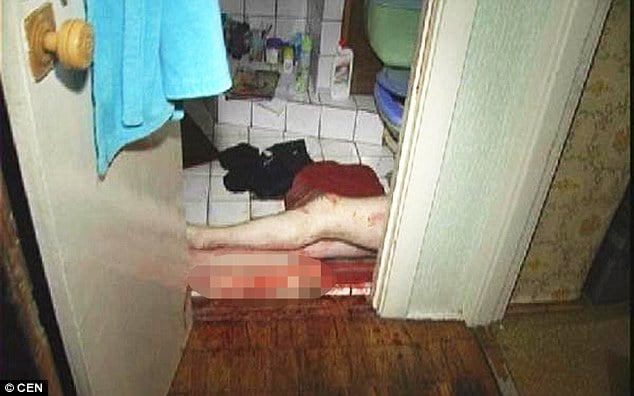 Taras Yermolayev a 45 year old Russian homeowner came to receive a rude shock recently when he entered his new home only to find the body of the previous tenant murdered in the bathroom.
Deceased was alleged drug dealer Dementi Zakharov, 50 in a pool of his own blood. At the time the new homeowner would discover that the apartment had been ransacked and 'smashed up with a sledge hammer.'
According to a report via the UK's dailymail the new homeowner had met with Sakharov a day earlier to pick up the keys for his new apartment in south central Russia.
Taras Yermolayev would tell the apartment had been put on the market after the deceased had stopped paying rent leading to the owner selling it.
Amazed at how cheap the apartment had come to be listed and wanting to act quickly before the bargain went off market, Yermolayev purchased the apartment off an online advertisement he had come to find without even having gone to see the apartment.
Told the new homeowner: 'It was terrifying when I saw the body, like the stuff from a horror movie.
'The place looked like someone had smashed it up with a sledge hammer and then done the same to the previous tenant.
'His head looked like it had been severely battered and I didn't even recognise if the body was that of a man or woman at first.
'I immediately called the police and then vomited in the kitchen sink.'
When police arrived they sealed off the apartment and began questioning neighbors.
Offered a police spokesman: 'There are signs that the victim had been tortured before being murdered.
'He is known to us as a drug dealer and we suspect this was some sort of revenge attack connected to his business.
'So far the neighbours say they didn't hear anything.'
Since the discovery Taras Yermolayev has told he has no intention of moving in and wants to now sell the place.
Reiterated the new homeowner: 'There's no way I'm going to ever feel comfortable living here knowing what happened.
'I plan to sell up as soon as the police have finished their investigation and I can get someone in to clean up this mess.
'I don't envy them.'
At present no arrest has been made in connection with the previous tenant's gruesome murder.