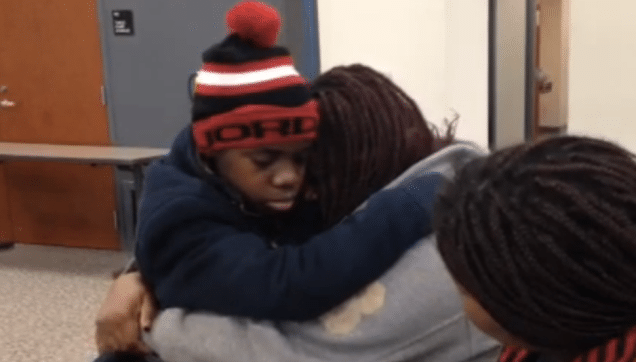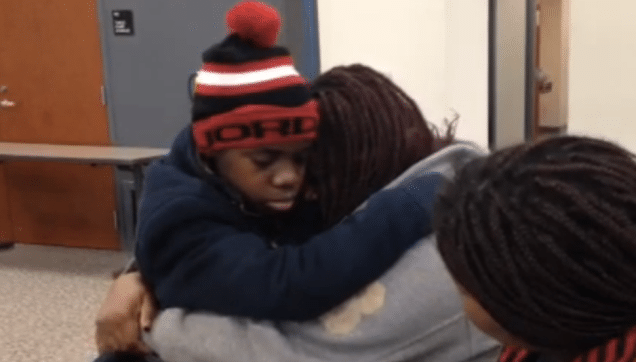 A 13 year old missing Georgia boy has been reunited with his mother after coming to be found hidden behind a fake wall of a home near Atlanta.
The discovery would lead to five individuals living in the home in Jonesboro, including the boy's father, Gregory Jean, 37 being taken into custody along with 42-year-old Samantha Joy Davis and charged with false imprisonment, cruelty to children and obstructing an officer.
Sgt Kevin Hughes would tell that three juveniles at the home also faced the possibility of obstruction charges.
The boy's case first came to attention when his mother reported him missing to child welfare authorities but not to police. The boy the mother told had gone missing after visiting his father in Florida. 
At the time no missing person's report was filed in Clayton County, Hughes would tell via AP. 
The boy's discovery would come after he was able to recently get to a phone and contact his mother to let her know of his whereabouts.
Clayton County police called to the home on Friday would note residents denying any knowledge about the sought boy.
'After a brief search of the premises, the officers left without locating the victim,' police said in a statement.
Nevertheless several hours later, authorities were called back. As police searched the residence, the boy was able to make phone contact with his mother, who relayed to officers where her son was hidden.
Clayton County police Capt. Angelo Daniel would tell nbcnews that the boy had used a smartphone to contact his sister online, who then relayed her brother's message to their mother.
Added Hughes: 'They discovered him hidden behind a false wall in the interior portion of the home.'
Authorities would surmise the boy would be hidden when unannounced visitors would come to the house.
Cops would note that the missing boy appeared to be in good physical health.
Local media has since captured video of the missing boy tearfully hugging his mother at the police station. A neighbor would later tell the boy was frequently outside the house, mostly doing yard work but sometimes playing.
At present it is not understood how the boy came to access his family's phone number and why he was only able until now to reach out…nor why for that matter why the mother never reported her missing son to authorities in the first place?