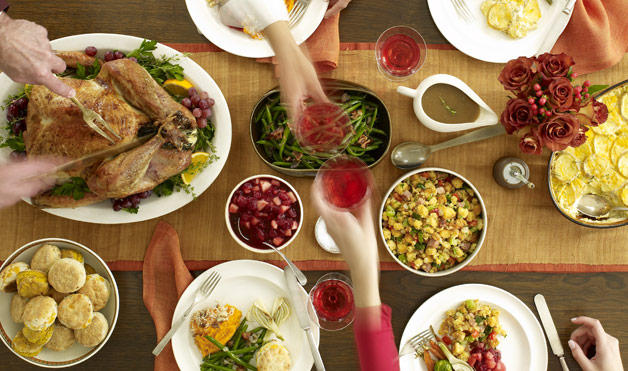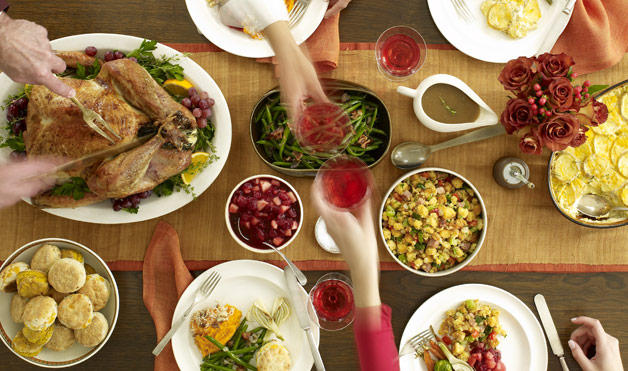 Kids did you get stuck into your thanksgiving dinner before it was time? In some parts of America's kitchens that's a sure no no and a sign of bad manners. Something that Jacklyn Blake was probably mulling to herself as she set to stabbing her errant boyfriend yesterday after he proceeded to eat thanksgiving dinner before it was time. Indeed.
Via AP: 47-year-old Jacklyn Blake confessed to chasing her boyfriend around her dining room and stabbing him in the chest because he started eating Thanksgiving dinner while she slept.
According to cops, Blake's boyfriend claims she started drinking early in the day (oh well) and was taking a nap while he ate. When she awoke to find him enjoying the meal without her, she gave chase before stabbing him and throwing the knife at his face, hitting him below his left eye.
Cause this is really all just about a turkey being guzzled without permission right?
Cops would soon find the Wilkes-Barre, Pennsylvania man holding a towel over his bleeding chest whereby he was promptly taken to the hospital with non-life-threatening injuries. Next time Jacklyn. 
Jacklyn Blake has been charged with aggravated assault with a deadly weapon, simple assault, reckless endangerment and making terror threats.
AP reports it is unclear whether or not Blake has since retained a lawyer. Also unclear: whether or not she finally got to enjoy Thanksgiving dinner (in prison no doubt) or whether the boyfriend at least had the temerity to leave her something behind…manners indeed.
above image found here