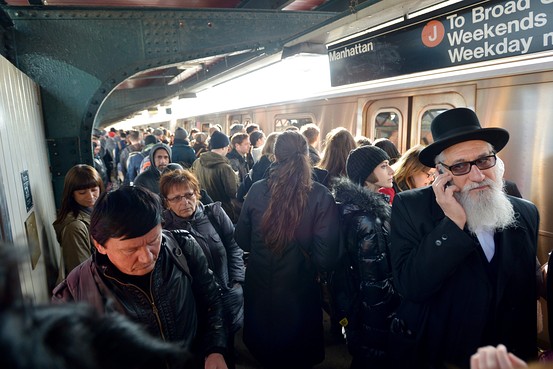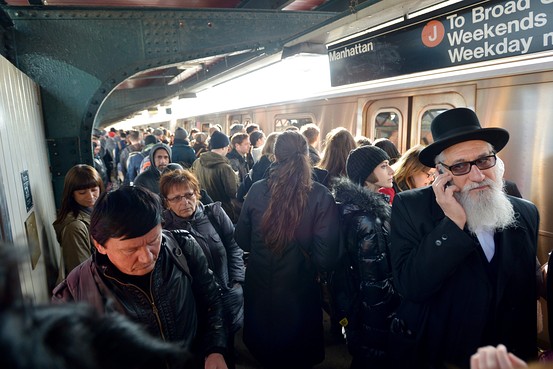 Cops are seeking the identities of three youths who came to attack Orthodox Jewish man, Haim Ovanounou, 53 this Monday afternoon at Brooklyn's Marcy avenue.
Along with being attacked, the man was forced to endure anti semitic insults as he stood on the Williamsburg subway station platform.
###Update: According to JPUpdates a 15-year-old boy has confessed this afternoon to attacking Haim Ovanounou. The teen whose name is being withheld, has been charged with assault as a hate crime. He would tell that he assaulted Ovanounou because, 'He looked at me, so I got upset and attacked him.'
Witnesses reports the nypost would tell that at the time of the initial attack one of the three youths had come up behind him and attempted to pick his pocket.
When the victim turned around, the assailant called him a 'dirty bloody Jew' before spitting in his face.
The attacker then grabbed Haim Ovanounou's umbrella and hit him in the head before running off.
From there the victim tried to chase his tormentor, but was quickly pounced on by two other attackers, who knocked him down and began kicking him repeatedly while shouting taunts including 'f–king dirty Jew.'
A witness tried to rush to the man's aid but would also be beaten up by the men before they hopped on a Manhattan-bound train and disappeared.
Both victims suffered minor injuries. The NYPD's Hate Crime Task Force is investigating. At present it is thought the victim was specifically assaulted because of his faith. 
Ovanounou has been identified as a tourist from Israel reports israelnationalnews.
above image found here