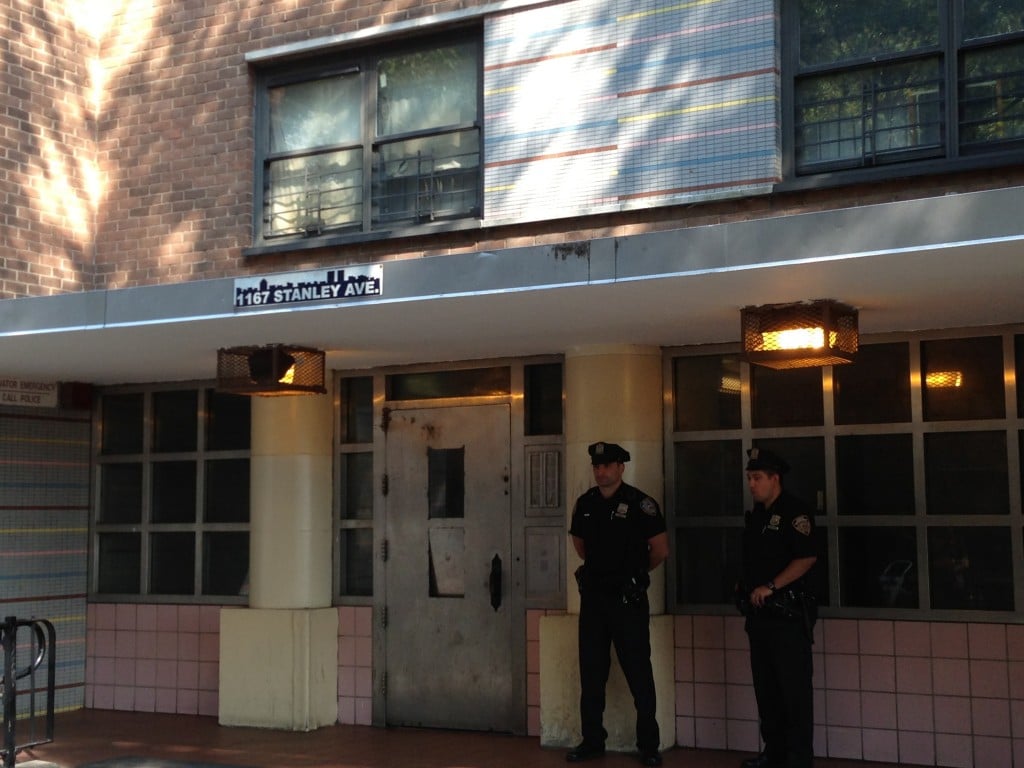 Why? That is the overriding question being asked this morning as one Brooklyn man, Akai Gurley came to be fatally shot last night by a NYPD rookie cop as the unarmed man took to the stairs of his home at Linden Boulevard housing project, the Pink Houses.
At the time of the shooting, circa 11.15pm last night, Gurley (a career criminal) and his girlfriend Melissa Butler, 26, were walking in the building's stairwell when they encountered two NYPD officers on a top to bottom patrol of the Linden Boulevard project housing complex when one of whom shot Gurley once in the chest.
'He didn't do nothing wrong,' Melissa Butler told the Daily News. 'He was just standing there and they shot him. He was an innocent man.'
Adding: 'They didn't give no explanation,'
'They didn't identify themselves. They just started shooting.'
Prior to the shooting, Akai Gurley and Butler tried to take the elevator, but opted for the stairs when it wouldn't come the girlfriend would later tell.
Although the NYPD has yet to issue an official reason why the rookie cop fired at the unarmed man, Butler and fellow resident s have acknowledged that poor lighting in the stairwell was a problem, telling the nypost, 'that door closed, you can't even see in the staircase.'
Gurley and Butler made it down two flights of stairs before Gurley lost consciousness. He was rushed to Brookdale University Hospital, where he was pronounced dead on arrival. Both officers were taken to Jamaica Hospital and treated for tinnitus.
Offered the victim's girlfriend's mother, Naomi Butler: 'She keeps crying,'
'She's very upset, she saw everything. Police shot him and we don't know why. He doesn't carry any firearms. He was just going back home, they were taking the stairs. He's a nice man. He's been together with my daughter for four years. He has one daughter as far as I know.'
Adding: 'He was a good person. He was into making music and helping people that were struggling. He would give money if you needed it. He'd give you advice.'
Whilst some might point to poor lighting as a reason for the shooting, the unspoken feeling is that racism has once again played its hand.
A source has since told that Akai Gurley has been arrested 24 times and has done time behind bars.
The NYPD is scheduled to hold a press conference about the shooting Friday morning.
##Update: Commissioner Bill Bratton has since told that last night's shooting incident was an accidental discharging of a policemen's weapon. See video below.
above image found here