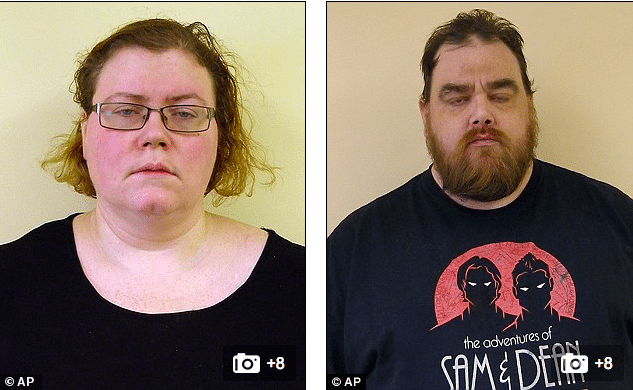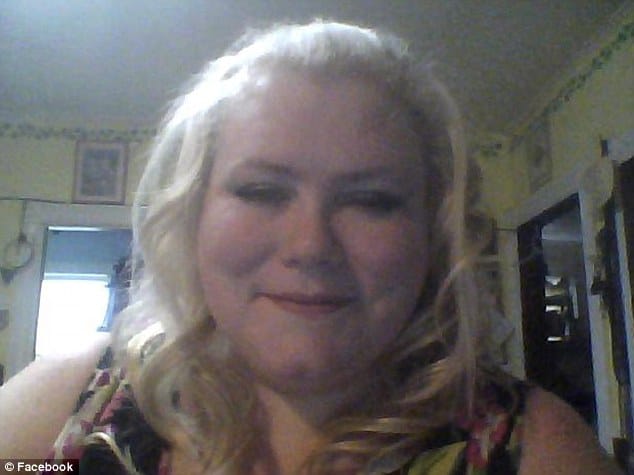 Melissa Robitille a Hardwick, Vermont mother and her fiancé Walter Richters III  have been charged with second degree murder after putting alcohol in her disabled 13 year old son's IV tube.
At the time of her son, Isaac Robitille's death on August 22nd the mother had called cops telling them that she had found her son unresponsive in bed. She would also tell cops that her son was born with a brain abnormality which necessitated around the clock care and the use of feeding and intravenous tubes.
Whilst the boy's brain abnormality was listed as the cause of death, it would later be revealed pursuant to an autopsy report the existence of alcohol as a contributing factor in the son's death. The boy's death would soon thereafter be ruled a homicide.
That report would describe the son's blood alcohol content at 0.146 %, twice the legal limit for driving.
Investigators would allege that Robitille and Richters used an IV tube to administer alcohol to the boy, leading to his death.
Since the release of a state autopsy and toxicology reports, authorities yesterday formally charged the couple with boy's murder, with the pair now being held at the Northeast Correctional Complex in St. Johnsbury.
Affirmed a next door neighbor, Barbara Larabee who had long ceased to see the boy outside anymore on the news of his death and the subsequent revelation that he had been administered alcohol: 'Knowing he had all that to deal with and then parents that would do that, it's just heartbreaking.'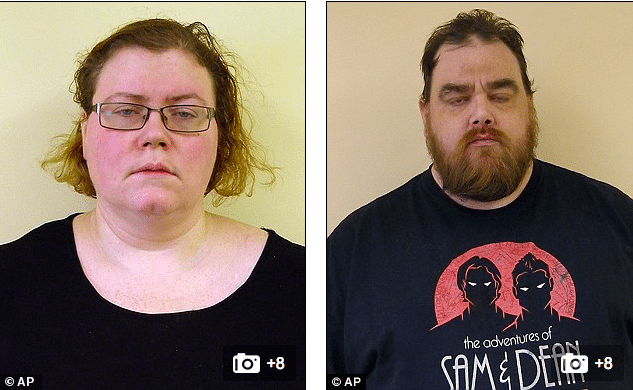 Prior to her son's death, Melissa Robitille kept a blog documenting her son's medical condition as well as progress.
In one post describing her son's condition the mother wrote: 'He has holoprosencephaly – an anomaly in which the fetal horseshoe-shaped brain doesn't fully divide into two hemispheres,' she explained. 'The doctors said he wouldn't live to be six months old. 
'He's got a bunch of other differences, but he's a delightfully happy little boy, loves math, hugs, kisses, and his dog (her name is Tickle – he named her!), and hates physical therapy.
'He speaks mostly tactile [American Sign Language]… I adore him.'
WCAX also notes the time her son was given a dog, Tickle, by the Make-A-Wish Foundation in 2005 whereby the mother told the media outlet of her hopes of how the dog might help her son.
Reiterated the mother at the time: 'Isaac's going to meet so many therapy goals just chasing Tickle around and reaching out,'
'He needs to learn how to reach out and feel the world – because he's afraid of things that could hurt him, because he can't see them. Later on, Tickle will learn to be an assistance dog.'
Commentators on the web have since speculated that the challenges of taking care of the handicapped boy were overwhelming whilst others speculated nonchalant and feigned disregard for the well being of the son. At present it is not understood why the mother and her fiance had declined to seek further assistance from caregivers….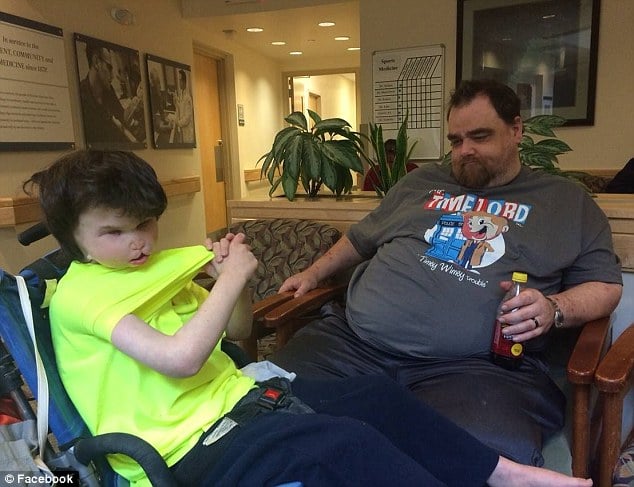 Meanwhile Robtille's fiancé, Richters also posted 'fond' messages and pictures of the boy on Facebook, whilst defended himself while lambasting the police response.
On Monday, a day before his arrest, he wrote: 'The police now want to ask us more questions tomorrow. The boy was well taken care of and loved. His time was his time. This is injustice and a bag of rock salt in this families wounds [sic].' 
Five days after the boy's death, the UK's dailymail notes that the fiance also claimed that an autopsy had been performed on the child's body, even though Robitille told authorities she hadn't wanted 'her baby desecrated if it could be helped'.
'We have nothing to fear but everything to be angry about,' he wrote on facebook at the time,'We aren't criminals.'
The couple became engaged in June, according to Richters' Facebook. Robitille was previously married to a man nearly 30 years her senior and has four older children.
Robitille works for gaming company Intralot and has previously published two 'paranormal romance novels', according to online profiles.