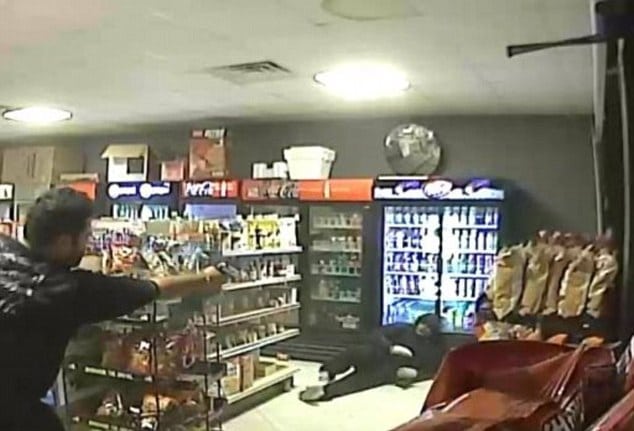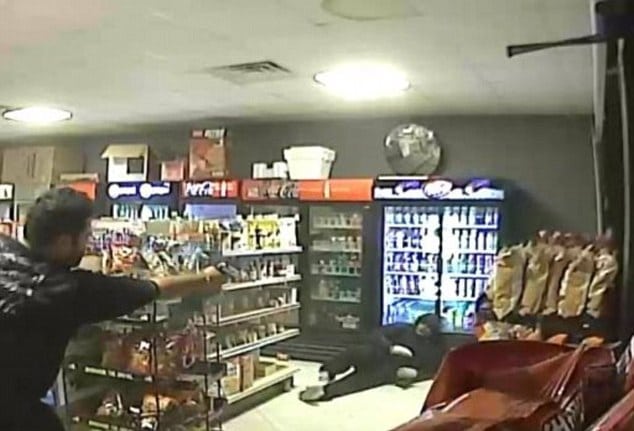 The internet has unanimously applauded the actions of Usman Seth, 20 a Houston, Texas convenience store owner who gunned down a would be robber after the robber threatened Seth's sister's who at the time was manning the cash register.
According to the report via the Houston Chronicle, Usman Seth told the night had been uneventful before the gunman barged in this past Friday at 10p.m.
Told Usman Seth who had no hesitation shooting the robber dead:  "He was saying, 'I'm going to kill you if you move,'
'I didn't have any other option for protecting my family, so I starting shooting at him.'
'I wanted to make the threat go away,' 
'My family – their lives – were in my hands,'
'I had to protect them.'
The young man would add that his weapon, a 9mm Smith and Wesson handgun came courtesy of his father after a recent spate of robberies at the convenience store.
At the time of the shooting, Seth managed to hit the robber in the leg before the robber returned fire.
Told Seth: 'I kept warning him, drop your gun, but he was not listening. He tried to shoot us and I had to shoot back,'
As the gunfight continued, the robber positioned himself beside a Dr. Pepper cooler.
Finally Seth was able to hit him again, eventually killing the man.
Seth said he recognized the man's face when first responders arrived and removed the man's mask.
He was a young Hispanic who had come into the store about 30 minutes earlier.
The robber's name has not been released.
However, Seth said the man's brother came to the store Saturday morning and threatened to take revenge by murdering the family.
Seth's father, also named Usman Seth, 59, said he worries the family will have peace after this.
'We are continuously getting threats from them,' he said.
Nevertheless a grand jury is now expected to review the case as questions of the degree of force used in the incident has since been raised.
Usman Seth would tell that Friday's incident was the fourth time the family has been robbed since first opening the store three years ago after moving from New York.
Reiterated the 20 year old: 'I'm ready for them, if they try that stupid thing again.'