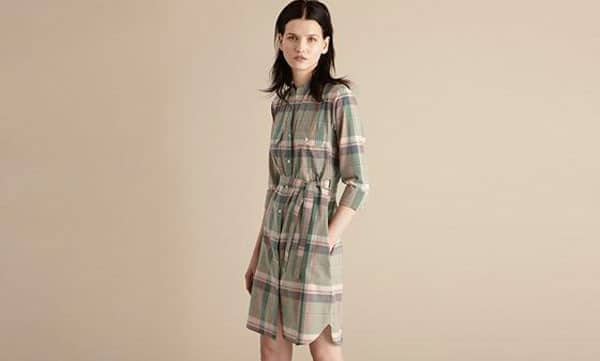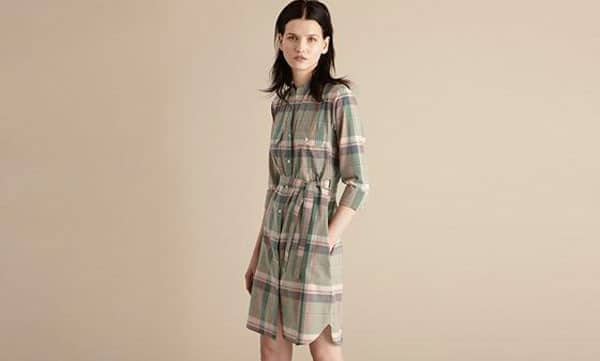 Social media users have come to express outrage after fashion apparel maker, GAP chose to use what many have deemed to be a too skinny model to advertise a plaid skirt.
Read the post next to the image of the young woman: "Dress up your days in pastel plaid. #since1969," 
Whilst Gap may have been excited to use the model, many criticized the outlet for promoting thin virtues, unrealistic body frames as well as questions regarding what constitutes healthy body image.
Commented a variety of twitter users: 'Look at the size of her head in proportion to her cadaver like body. Shame on you!'
'Seriously, @Gap? In what world do people look like this? Perhaps you could select models who represent regular gals & not a skeletor ghost,' 

Doesn't the Gap feed it's models? Seriously she looks ill. Please use healthy looking women in your ads next time.
@Gap what the fuck I can't believe models go through this and companies like you just keep hiring them
We need to see REAL women in ads. I mean, after all, REAL women buy clothes.
That said not everyone has necessarily been chagrined by the outlet with some defending the depicted brunette Gap model, with some users accusing social media for 'skinny-shaming' the starlet.
A few jumped to the model's defense, with one tweeting: 'Why is everyone so quick to call a skinny woman anorexic?' and another noting: 'It's just as hurtful as telling a fat person to diet.'

Gap spokesperson, Edie Kissko has since responded to the controversy telling E! News: 'Our intentions have always been to celebrate diversity in our marketing and champion people for who they are,'
'Upon reflection, we understand the sensitivity surround this photograph. Customer feedback is important to us and we think this is a valuable conversation to learn from.'
Interestingly GAP has refused to delete the tweeted image that has served to inspire controversy (would you?) or issue any further comment on the matter via social media.