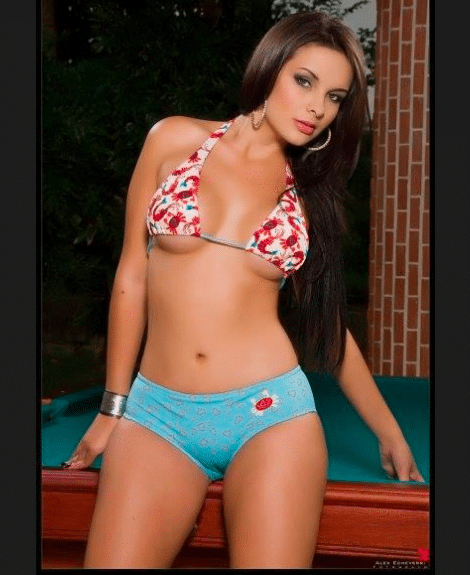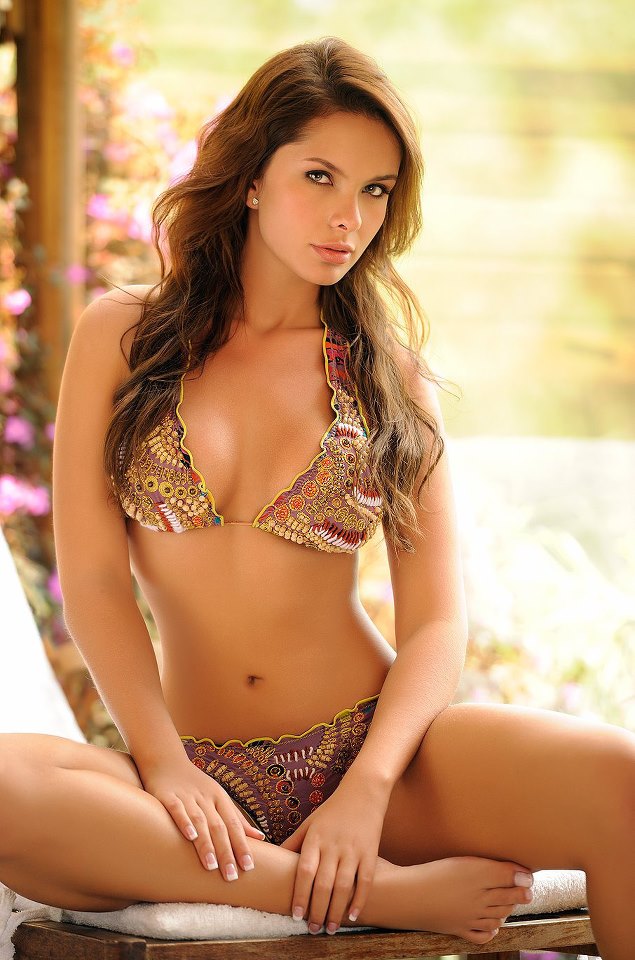 Paola Builes Aristizabal the favorite going into the Miss Columbia pageant has been stripped of a local district crown, Miss Antioquia after pageant organizers cited pictures of the model in a bikini deemed too small. The forfeiture has led to the model now being barred from continuing on to the next leg of the Miss Columbia pageant, having now left the model feeling discriminated against.
The fracas came to light two days after Paola Builes Aristizabal had come to win the Miss Antioquia pageant where a rival contestant is said to have leaked skimpy bikini pictures of the model.
Pursuant to the leaking organizers said they felt the shots were 'inappropriate' and breached competition rules against being pictured in a bikini below a certain size.
Builes said she felt 'discriminated' against, claiming the photographs had been online for 'at least two years.'
'There are other candidates that have pictures of themselves in lingerie, in tiny clothing, so I feel there's discrimination,' the Latin Post reports her as saying.
'I'm still in shock about the dismissal. On Sunday I was queen of all Antioqueños and (on Tuesday) there was a new queen.'
The model's family is said to be 'devastated' by the ruling — and claimed she had previously turned down'lucrative' modeling work to not jeopardize her chances in the competition.
pictures found here