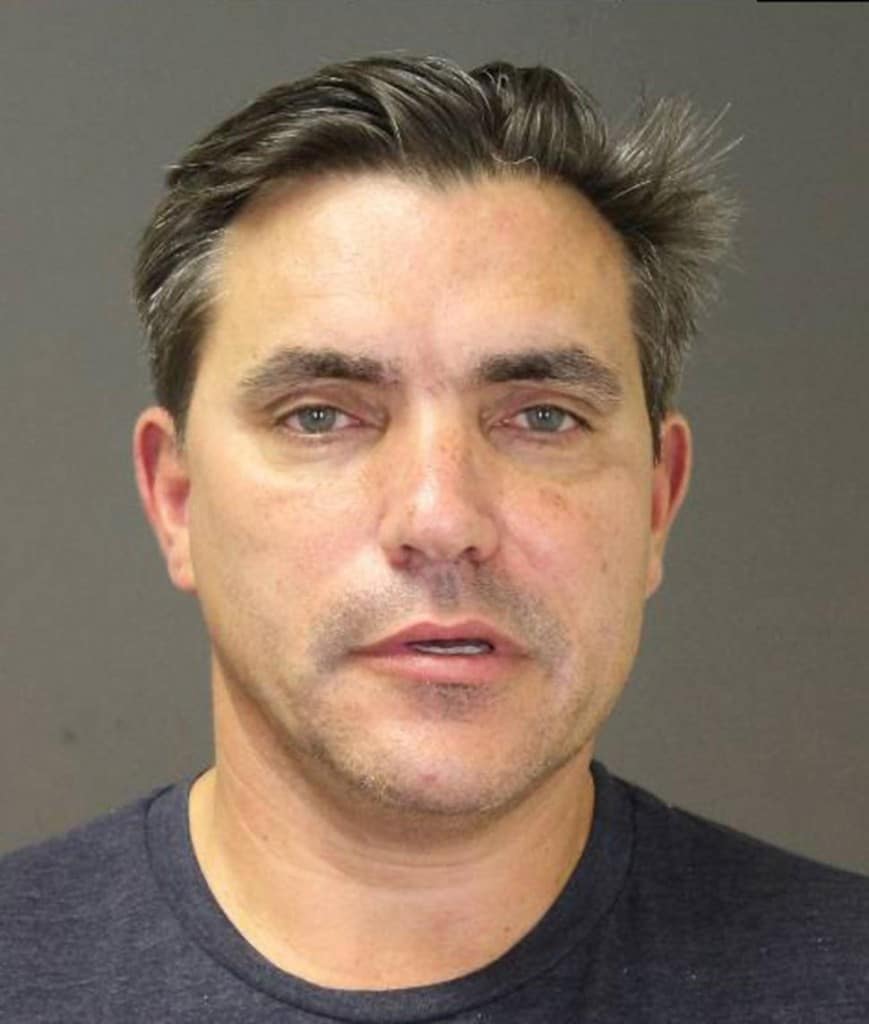 It seems acclaimed chef du jour Todd English, 54 may have had himself one too many and then some after coming to be arrested after driving drunk in the Hamptons. A drinking session(s) that would land him over the labor day weekend in the slammer.
Todd English's ex throws drink at him after catching him making out with two women
Todd English and Jilted Bride in desperate need of book deal.
According to pagesix, 'the playboy restaurateur was behind the wheel of a decidedly downmarket 2011 Buick when he was pulled over for drifting out of his lane near the historic Shinnecock Hills Golf Club around 3:30 a.m. Sunday, cops said.'
Shit got sticky though when our collective hero refused a breathalyzer test on the advice of his lawyer, Brian DeSesa.
From there English was charged with misdemeanor DWI, and headed off for a mug shot where the chef comes to don a blue t shirt and a blood shot glassy eyed expression into never ever land. Kids I am afraid to guess what else came with that drink or two- what do you think?
Following his arraignment in Hampton Bays our collective hero would be released on $1500 bail.
Sources would tell that Todd English emerged from court looking bleary-eyed and puffy, clutching legal papers, his belt and a plastic bag full of possessions and his brain exploding.
The latest fracas comes after a slew of revealing incidents earlier this year, including the acclaimed chef losing control of his Union Square restaurant Olives to the Gerber Group management firm over antics that included getting photographed in a hotel hot tub, looking wasted with his arms around three nearly naked young women.
The chef was also spotted engaging in a your face make-out session with two vixens inside a booth at the Meatpacking District nightclub Provacateur, where one source said English was 'so annihilated' and 'was literally having a threesome in front of everyone.'
It's not understood if the chef has sought remedies for his drinking issues.
Never mind Todd, we all applaud you, I still reckon you cook up a great dish or two or threesome…happy Labor day mate!