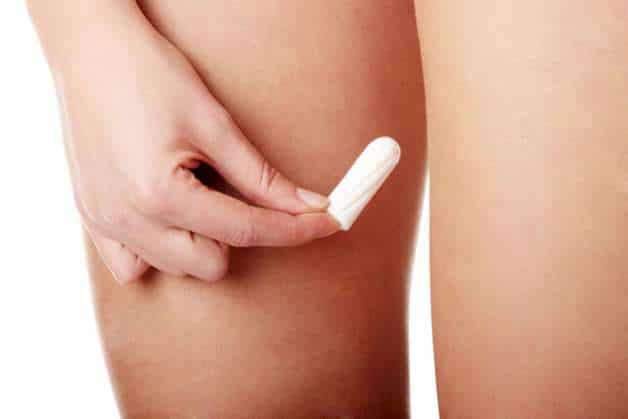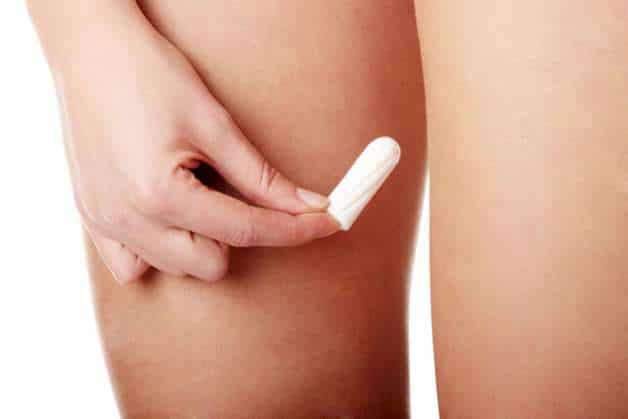 The Guardian's Jessica Valenti has chosen to write a compelling, if not unorthodox essay on feminine hygiene. Specifically the need for women to be provided free tampons, especially if one accepts the notion that feminine hygiene is akin to menstrual care which in the author's mind ought to be free.
Writes the author: 'But this is less an issue of costliness than it is of principle: menstrual care is health care, and should be treated as such.'
From there Valenti explains how although tampons may for the majority of women in the West may be a no brainer and a necessary expense she then makes a case for the fact that many women the world over are not as privileged as women in the west (financially and one imagines probably socially, where admitting one owns or uses a tampon might get one in deep trouble as one ought to remember vaginas are uncomfortable subjects to openly ponder about, be it for cultural or religious reasons or for the awkward notion that women might actually be human beings with real needs) and ought to be rightly afforded assistance.
Notes Jessica Valenti: "countries where sanitary products are inaccessible or unaffordable," the lack of access means missing work or school, getting infections from reusing the same rags without cleaning them, and even dropping out of school because your period causes you to fall so far behind in your studies.."
Perhaps sensing that she wont get too many punters siding with the idea that women should be able to be provided tampons for free (why not food or housing whilst we're at it?, surely that affects our health too?), the author then digresses to the idea of simply making feminine hygiene products exempt from sales tax or tax deductible.
Contemplated Valenti: '[I]n the U.S., though breast pumps, vasectomies and artificial teeth are sales tax-exempt and tax-deductible medical care, tampons are not even exempted from sales tax in some states (including California and New York, two of the most populous states).'
Reflects slate: Odds are that tampons will never be free for all women everywhere in the world, but thought experiments like Valenti's can open the door to possibilities that make life a little more fair for women: repealing sales taxes on tampons, providing tampon subsidies to low-income women, putting free bowls of tampons into workplace bathrooms, pushing for innovations to lower the expense of sanitary products, or offering tampons for free to girls and women in some developing countries so they don't miss school or work because of their periods.    
But it's when Valenti takes to twitter to ask if anyone knows a country where tampons are free or somehow subsidized that the dregs of society came rolling out and began to offer their vitriolic assessment of the author's question.
Reflects slate once again:  By targeting Valenti for abuse for even bringing up the issue of free tampons, anti-feminists ended up proving Valenti's point: Menstrual products are treated like luxury items that you "score" instead of medical devices that you need because there's so much cultural discomfort with women's bodies. 
Whilst there is a case to be made that women do have disproportionate body demands put on them than us men, and that they are forced to contend with hindrances and realities that us men are spared (but perhaps we could make the case that us men traditionally have been asked to come up with the money in order to acquire the tools and knowledge to be the chief breadwinner, even if this is not necessarily the predominant axiom it is still one that many women expect of us men) one can't help but wonder is this the doling of a privilege to one class of gender whilst denying another?
Then there's the question how does providing free tampons facilitate equality between the sexes, unless of course us men are also afforded certain tax breaks or advantages for simply having to cope with being a man? Perhaps we ought to be able to make the case for viagra or hair growth medicine in return?
Posits the washingtonexaminer: But free just because women need them? That, along with cries for free birth control or free whatever just because we're women stops looking like equality and more like a new class of privilege.
That said irrespective of your take on the notion of free tampons (and I dare wonder there will be more debate on this issue and I'm inclined to believe there ought to be) not everyone on the internet necessarily showed the willingness, the comfort or the healthy state of mind to go about discussing the issue, which is to say in some way Jessica Valenti is right.
Women are indeed disadvantaged and have a lot to contend with, but it isn't necessarily having to deal with bloody tampons that ought to be the preeminent concern but the rampant mysoginism and belittlement of women when she finds the courage to take you by the hand and point to her vagina. Because a woman's body will always be a sacred scary place until one finds the courage to educate themselves….