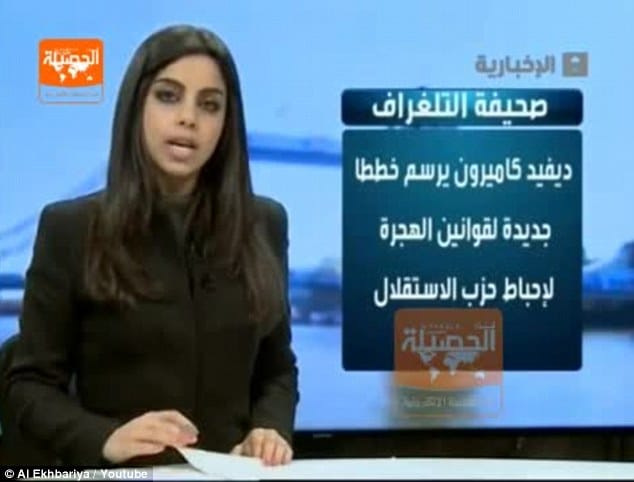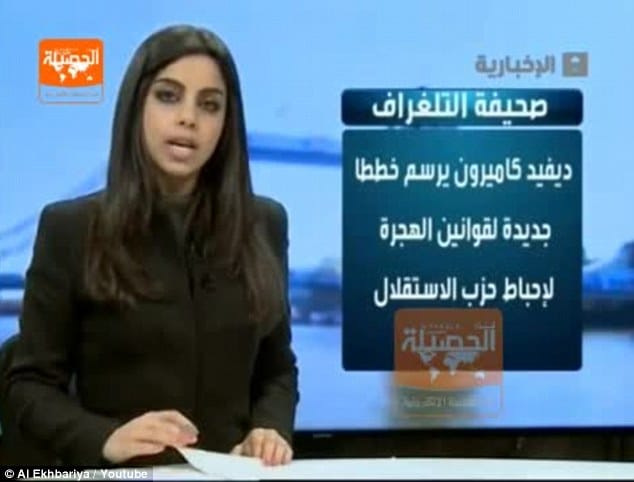 A Saudi TV newsreader has caused controversy after she took to reading the evening news without wearing a veil.
Broadcasting from the London studio of Al Ekhbariya, a Saudi owned channel, the program featured its first female newsreader since launching a decade ago reading the evening news without wearing traditional Islamic hijab garb.
Whilst women often appear on Saudi TV without wearing headscarves or veils, the appearance from London sans headscarf is believed to be the first by a newsreader on a government owned station.
The reading would lead to some commentators remarking it was a welcome step towards personal freedom and women's rights.
Nevertheless the channel would later release a statement telling that the incident would not happen again.
Spokesman Saleh Al Mughailif issued the statement after the clip was shared on several Arabic language news sites and viewed tens of thousands of times.
According to Gulf News, he said: 'She was not in a studio inside Saudi Arabia and we do not tolerate any transgression of our values and the country's systems'.
At present it is not understood if the female news reader had sought to read the news without veil or whether it was an omission/transgression on the parts of London studio heads?
The spokesperson would also played down the significance of the incident, emphasizing the newsreader was simply 'a correspondent reading the news from a studio in Britain'.
It is common for Saudi TV to feature women who are not wearing headscarves, but it usually only happens on foreign-made shows or when women feature as guests.
Al Ekhbariya launched in January 2004 and its first bulletin made headlines by featuring the Islamic state's first female newsreader, who wore Western clothes with a hijab headscarf.
The newsreader stopped short of wearing the niqab, the full face veil seen as a requirement in other parts of the country.
The clip is the latest chapter in the long battle for women's rights in Saudi Arabia, which in October saw a landmark demonstration over its law preventing any woman from driving a car.