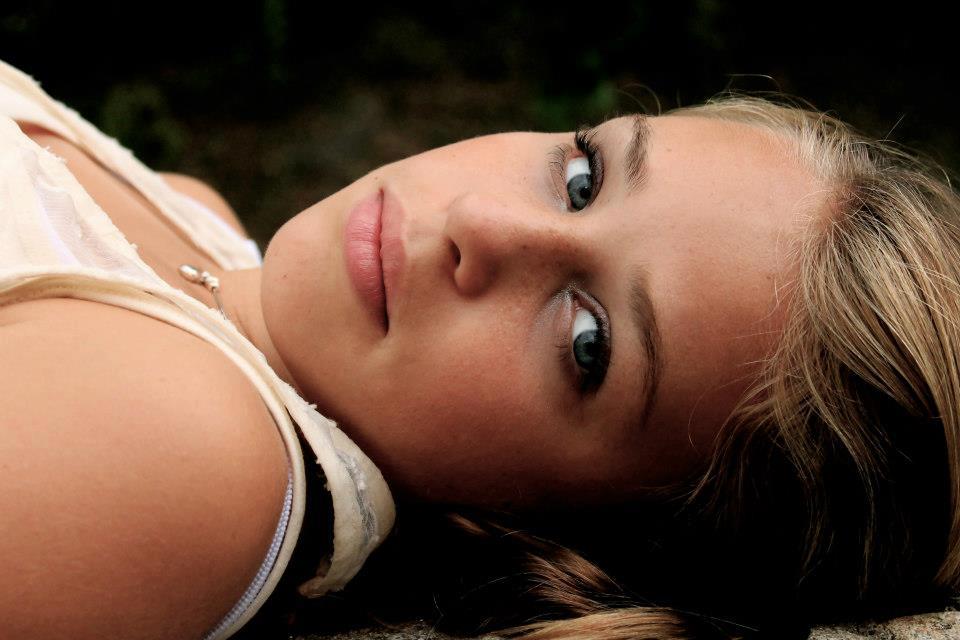 Emily Fedorko, 16 , a popular Greenwich, Connecticut girl has been killed after she got caught in a speed boat propeller during an outing with three other teen girls.
At the time of the accident, Emily Fedorko had been tubing with another girl on Long Island whilst two other girls were on the boat. Horror would then strike when the teen fell off the tube and subsequently becoming entangled in the speed boat's propeller when the girls sought to retriever their friend.
Authorities would tell that the girl sustained deep lacerations to her torso before mortally succumbing to her gruesome injuries.
Police would also tell that neither alcohol nor drugs were considered to be a factor in the accident. Cops would tell during a press conference today that the teen girl driving the boat was fully licensed.
Greenwich Time would report that  first calls for help came just before 2.00 p.m. yesterday, leading to emergency services streaming into Greenwich Point Park as the badly injured girl was rushed to shore.
Told  Greenwich Police Lt. Kraig Gray: 'It's a tragic sequence of events,'
'The girls were out having a good time.'
Authorities would tell that the 21-foot Wahoo speedboat involved in the accident was owned by father of one of the girls, who took it out on the idyllic cove to enjoy a 'lazy summer afternoon' before the girls were set to soon return to school for the start of their junior year at high school.
During yesterday's activities the students took to speeding across the water, taking turns riding on the tube two-at-a-time while it was pulled by the boat – until the unthinkable happened.
Reiterated Gray: 'At some point some of the maneuvers that took place with the boat and the tubes, the vessel slowed or stopped. The girls' tube continued forward and they became entangled in the propeller.'
As of yet authorities have not been able to conclude why the boat came to suddenly stop, whether it was a mechanical fault or human error?
Gordon Thurber told the New York Times his daughter Sabrina, 15, was riding in the boat when she helped pull Emily Fedorko from the water.
'Sabrina had to pull her friend's dead body out of the water,' he said. 'This would've been tough for a combat soldier, you know? These are teenaged girls. I am just on my knees, thanking God, that she didn't die.'
Adding: 'I don't think there's any greater tragedy for a family than to lose a child at 16 years old in a simple boating accident on a beautiful day while they were looking to have a little fun,' 
Another girl sustained soft tissue injuries to her lower left leg and was taken to a nearby hospital. She was in surgery Wednesday afternoon due to extensive stitching but expected to make a full recovery.
'We are mourning the devastating loss of one of our Greenwich High School students, a rising junior, who was involved in a boating accident today on the Long Island Sound,' Greenwich Superintendent of Schools William S. McKersie said in a statement.
McKersie called Fedorko a 'a very healthy, active, vibrant member of our community' who was 'loved by her peers [and] loved by her teachers.'
photos via facebook
And then there were these comments on the web that made me wonder:
that poor little girl! where the heck were the parents in all of this? as an experienced boater, 16 year olds should NOT be unsupervised on the water! they cannot even drive friends around in cars in ct yet! 
Obviously the 16-year-old child operating the boat didn't know to turn off the damn motor when backing into people. If her father allowed her to operate that death boat – HE'S responsible for other girls untimely, tragic death. A beautiful girl was destroyed and a family completely shattered.
that makes no sense. If the boat came to sudden stop that means the propeller stopped turning. Makes no sense.
This was completely preventable with a little common sense. What adult allows kids to go out on a motorized boat with no supervision.Turning off the engine when approaching people in the water is basic sense. The owner of the boat contributed to the girl's death.