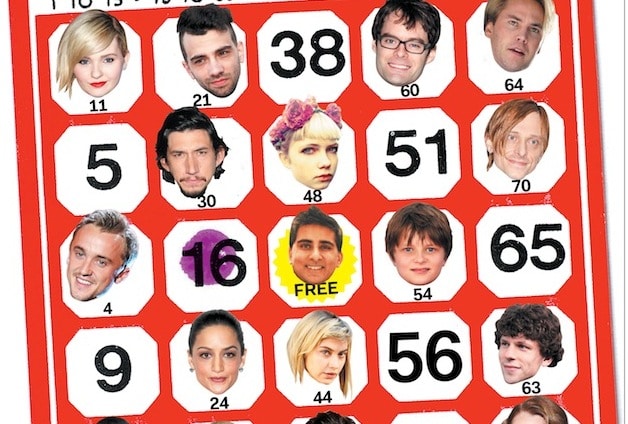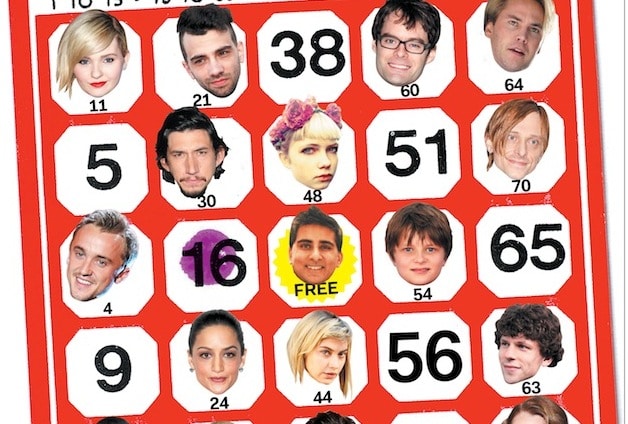 Anyone can play bingo, so it's no surprise that there are a few celebrity fans among the many millions around the world who enjoy the game once or twice a week.
Online bingo sites such as MeccaBingo.com allow you to play from home, so who knows how many other stars log on for their weekly fill, hiding behind a pseudonym as they eagerly anticipate the next draw. David Cameron? Jose Mourinho? Lady Gaga? Don't scoff, even Barack Obama has a link to the game, as his stepmum Kezia is apparently a big fan at her local hall in Woking, according to this article from the Daily Mail.
We might never know identities of others, but here are a few stars who have provided a few lines for the tabloid writers on their secret hobby.
Robbie Williams
Robbie Williams' secret love of bingo was revealed in 2011, when he won a leopard-skin handbag in a Hollywood bingo competition (and donated a hefty chunk of cash to Breast Cancer Research). The Take That star, who has not yet recorded an album called 'Bing when you're winning', likes to attend charity bingo events around the world and even once posted a picture of Gary Barlow calling bingo at someone's house, no doubt showing a little patience as the numbers came out.
Catherine Zeta Jones
Bingo was popular as Catherine grew up in the Welsh valleys and the actress has apparently been known to visit the bingo halls when she visits her home country. Now that she has split up from hubby Michael Douglas (or has she?) these visits might be more regular and we suppose her favorite number would be (Ocean's) 12.
Katie Price
Katie's life appears to be one long game of chance – mixed with the odd spark of skill – so it probably isn't a surprise that the glamour girl has advertised bingo in previous years. Her favourite numbers could be 39-24-34, while 3 (number of marriages) and 20 (highest position of her single A Whole New World) are not so popular.
Ricky Tomlinson
Bingo is an activity suitable for everyone, so it's no surprise that the affable scouser and Royle Family star is a fan. He's even recorded 'The Bingo Song' in 2007 on his love of the game (see it in this Youtube video) and stars in his own DVD themed on Celebrity Bingo. Playing an England manager in Mike Bassett has probably prepared him for not winning and luck being against him.
Sharon Osbourne
When not following Ozzy, judging in panel shows and…doing whatever else she does, glamorous Sharon is an alleged authority on bingo.
Russell Crowe
Commander of the Armies of the North, General of the Felix regions, loyal servant to the true emperor Marcus Aurelius, and fan of little balls being drawn from machines. Yes, it's not confidential: Russell is probably the number one – or Kelly's Eye – on this list in terms of fame, and was once even a bingo caller himself back in New Zealand.
Other stars who have been known to enjoy a dabble include Denise van Outen and Barbara Windsor. So the next time you walk into a bingo hall remember that you are in exalted company!
above picture found here