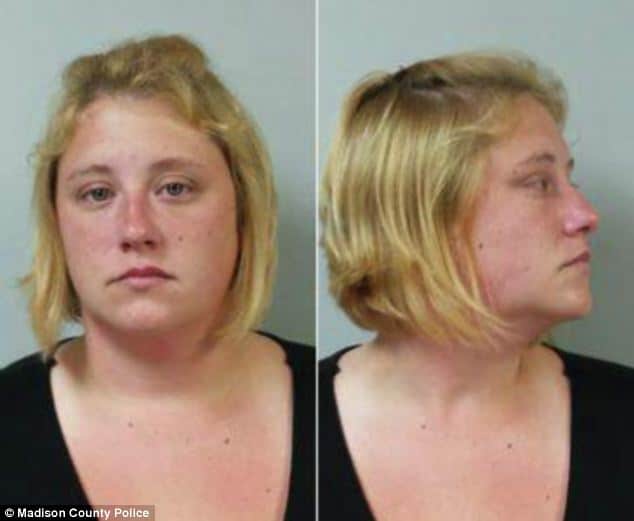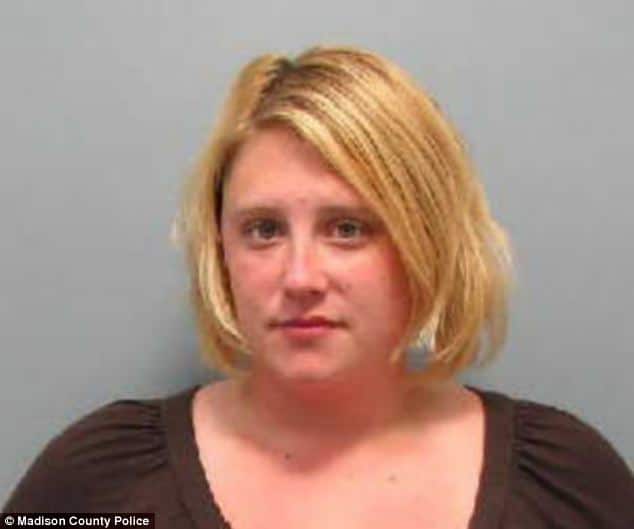 Melissa D Barton, 25 a Troy, Illinois mother has been arrested after accusations that she and her son were faking having cancer for money. The pair would come to be arrested as they were making their way to a Dr Phil show appearance.
The woman's arrest reports the Belleville News-Democrat came whilst the mother and her son attempted to board a Chicago bound plane at Springfield's Abraham Lincoln Capital Airport Wednesday.
Melissa D Barton's arrest comes eight days after she was first arrested on a single felony charge of theft by deception. The second charge followed the discovery of additional victims, told Troy Police Chief Brad Parsons.
Barton was initially charged over the deception on August 5.
She was jailed on a $50,000 bail after the first charge but was able to pay for a bond to get her out of jail.
Whether Chicago was in fact Barton's final destination — since the TV talk show films in Los Angeles — was not necessarily known. That said she was not considered a flight risk.
Cops would tell that Melissa D Barton used a website called youcaring.com and wepay.com to garner sympathy for her and her son by putting up photographs of herself looking unwell in bed. She would also interestingly use other names, including Melissa Dawn Pruett Barton and Missy Barton Pruett in her 'fundraising drive.'
Since allegations of Barton's financial scheme first emerged this month, the mother has publicly disputed the claims of her lies.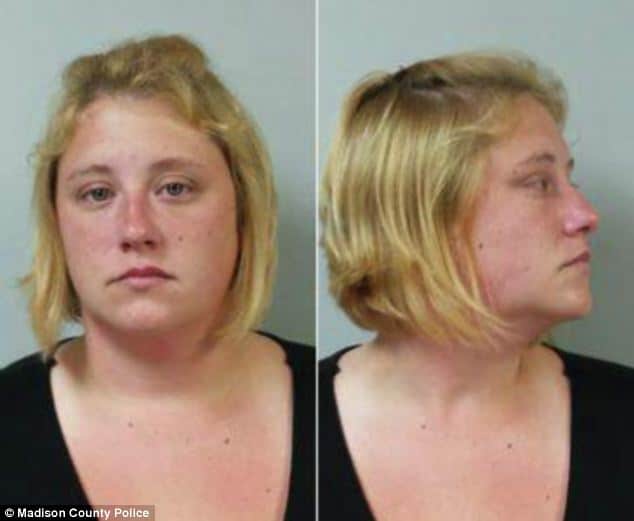 Earlier this month police said she told a Maryville church on a written form that she needed $600 to pay her rent while suffering from cancer along with her son, whom she said has leukemia.
Told Melissa D Barton via Fox3 News: 'I didn't say 'hey, I have cancer give me $600'.
"I was asking for people to pray for my family. I really thought that it was bad and I wanted to be prayed for.
"Not once did I ask for money, not once. The police just took it and twisted it."
'I would like to see that because somebody must have forged my hand writing or signature because I didn't write it.'
The mother would add: 'I would never do that. The fundraisers that were made in my name were made by people that did not ask my permission.'
She told the St Louis Post Dispatch that she had a cancer scare after finding a lump in her breast and jumped to the conclusion that she had cancer.
With regards to her son, Barton would once again presume that he had cancer because he was 10 weeks premature and suffered form health issues.
'I jumped to conclusions, and I said that, I did. But not on the basis of getting any type of money.'
Fox would report that the church declined to press charges and did not want the money returned.
Police at the time of that arrest estimated that Barton had managed to scheme between $500 and $10,000 from sympathizers in person and online.
Chief Parsons has since told: 'Right now I can tell you that the case isn't closed. We're following every lead and looking for more victims. But no additional charges are imminent.'

Melissa D Barton is currently in Sangamon County Jail on $100,000 bond.
Commentators on the web have since wondered if Barton does have any legitimate illness it is mental illness…