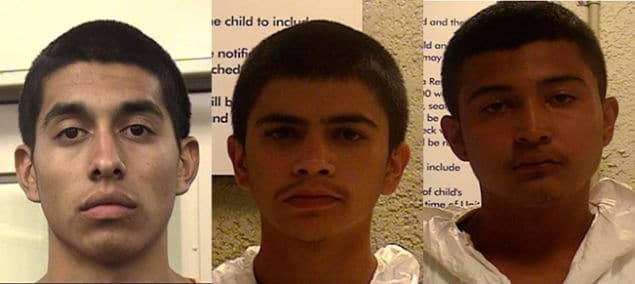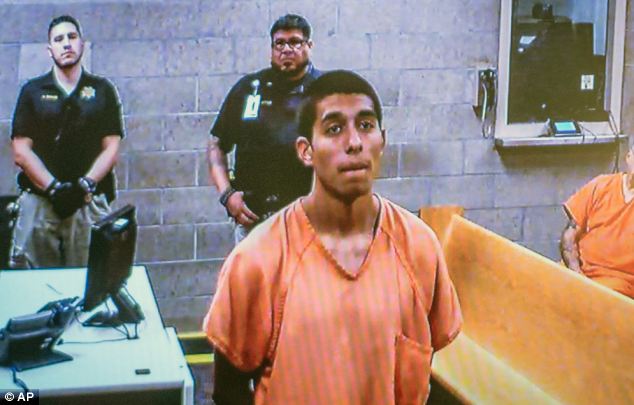 What inspired three New Mexico teens to murder beyond recognition two homeless men…?
New Mexico cops have told three teens have admitted killing two homeless men sleeping in an Albuquerque vacant lot, along with disfiguring their victims to the point where cops were not able to positively identify them.
But it gets way better, the teens would also admit attacking over 50 other homeless people in just the last few months.
Alex Rios, 18, Nathaniel Carrillo, 16, and Glibert Tafoya, 15, each now face two counts of murder in the deaths of the unidentified men. Carrillo and Tafoya are being held in a juvenile detention center, but all three are to be tried in adult court.
According to authorities, the teens admitted taking turns smashing cinder blocks on the heads of the sleeping men.
It is thought that the transient background of their victims may have given the youth who were looking to get off the feeling of invincibility and the sense no one would miss the victims. 
Told Albuquerque Police spokesperson Simon Drobik: 'They are unrecognizable,'
'It was so violent. I was sick to my stomach. Homicide (detectives) had a hard time dealing with it.'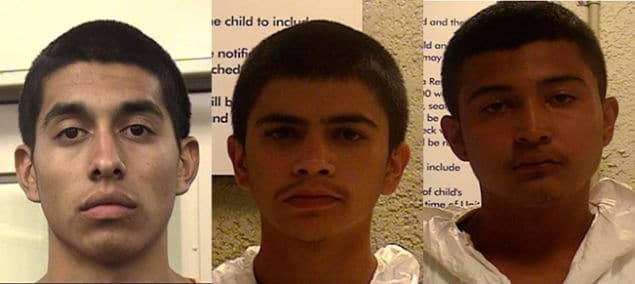 According to the Albuquerque Journal, Carrillo and Tafoya lived with their dad at a home adjacent to the empty lot where the bodies were found last Saturday morning. Police found bloody clothes inside the home, as well as a debit card and a drivers license that may have belonged to one of the victims.
The teens allegedly told police that Tafoya's girlfriend just broke up with him, and went out last Friday night looking for people to beat up. Police say that the teens tried to attack a third man, but he managed to escape and later helped police identify the teens as the attackers.
The Journal reports that another homeless man, 62-year-old Emerson Roanhorse, identified the victims as Navajo and said that he had been drinking with the two victims the evening before the attack. He said he ran away when the attack started, but remembered that the teens started hitting the men with baseball bats.
Offered Roanhorse: 'The man was just sleeping. Can you hit a man like that? A homeless man? I don't like it,"
He would reiterate the boys were cowards.
Authorities say that Tafoya bragged about attacking over 50 other homeless people over the course of the last couple months, and police are asking any other possible victims to come forward.
At present authorities have not been able to understand what motivated the teens in taking to killing the homeless men.
Tafoya's father would tell KOB Eyewitness News 4 he was devastated and was trying to make sense of what his son admitted to doing.
A judge would set cash bond for the teens at $5 million each.