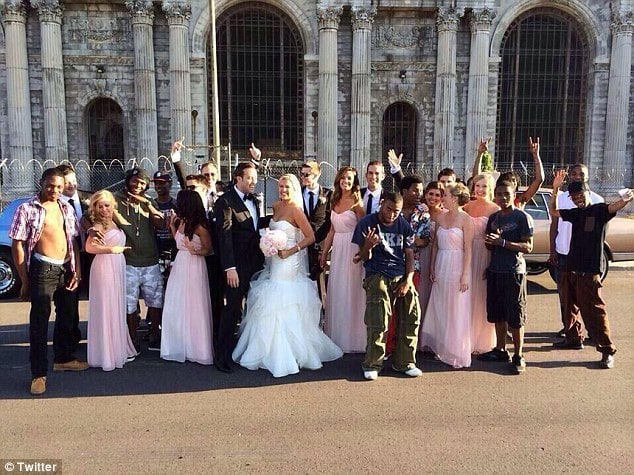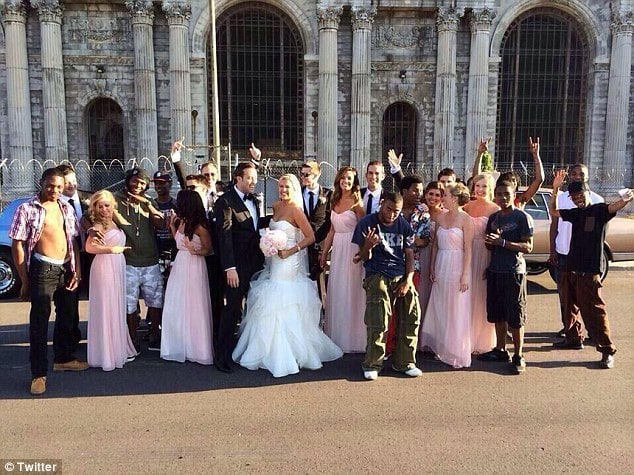 #Westillcoming, how to invite the world's strangers to your wedding celebrations…
A bride to be believing she was inviting a group of friends to join her wedding reception dinner came to be shocked after accidentally texting the invite to the wrong number. The invite in the end would lead to an avalanche of strangers joining her and the groom on their special day.
At the time, the couple, Kirsten and Roger were going to get married in England, and Kirsten sent a group text inviting all her friends to a wedding-photo.
But somehow, one went to a stranger — and when Kirsten explained the invite was a mistake, he ignored it.
He turned up with all his friends, using the now-immortal phrase "We still coming," which has quickly turned into a popular hashtag on Twitter.
The text conversation — and ensuing  photo — has gone viral and shows that sometimes trusting the universe and the kindness and goodwill of strangers oughtn't be the most difficult thing in the world to do. Even if it is for most of us.
That said pundits on social media have debated whether the text and resulting images were part of a hoax or not. Similarly twitter has spawn a plethora of memes too.