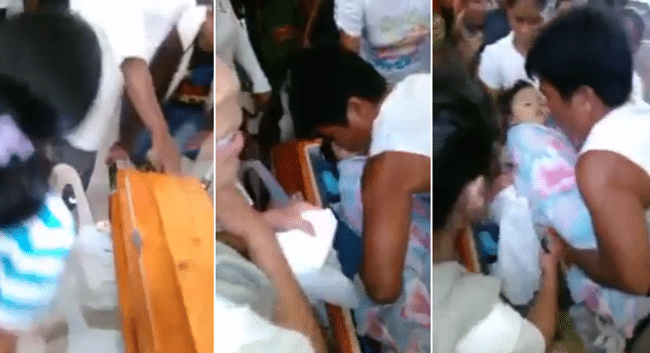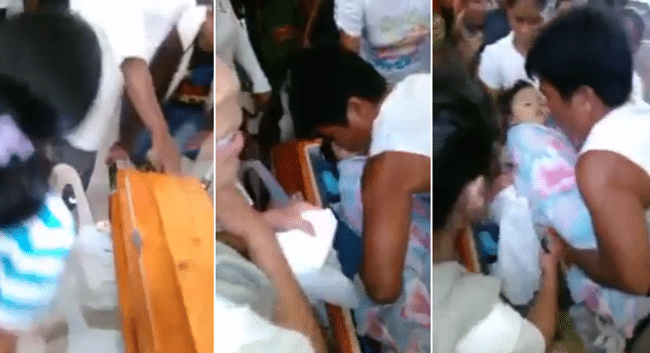 A three-year-old Filipino girl pronounced dead last week did quite the unexpected thing yesterday during her funeral: she woke up.
Yet for those of you find such a story too unreal to be true, don't despair, one of the funeral goers managed to capture it all on video (see below) so you too could join in the shock of watching a three year old girl wake up at her own funeral.
Explains the The Philippine Star: [Police inspector Heidi] Teelan said while they were not the proper authority to confirm the medical case, but based on the accounts of the child's parents, the 3-year old girl experienced severe fever for days and was brought to the clinic in the town for medical attention last Friday.
"During that time, the attending clinic personnel and physician confirmed that the young patient had no more pulse and was clinically dead last Saturday morning about 9 a.m.," Teelan said.
An attendee saw the unnamed girl's head move while arranging the coffin. Someone then checked the girl's pulse and found that she was alive. The girl was given water, taken back to a medical clinic for evaluation, and returned to her family home.
According to Teelan, the police 'can not make confirmation on the status' of the girl, but believe she remains 'in a state of comatose' at the house.
It is believed a lack of sufficient nearby clinics may have exacerbated the girl's condition. A state of affairs all too common in the Philipines.
Teelan would decline to name the victim and her family for their protection. At the time of the girl being discovered still alive questions remained as how she came to be so erroneously diagnosed?
At present the girl's current health is not entirely understood with some of social media telling that they believe the girl came to pass away shortly after…