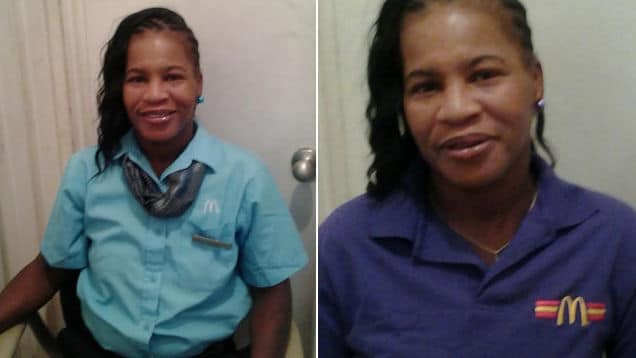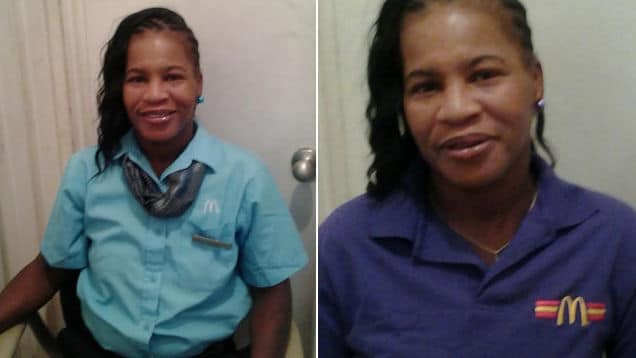 Debra Harrell, 46 the McDonald's employee who recently came to be arrested for leaving her 9 year old daughter to play alone in a nearby park whilst she worked her shift has been fired by her employer.
Debra Harrell, 46, was arrested July 1 and charged with unlawful neglect of a child after she dropped her daughter off at the park on her way to work.
Things would come undone when someone called cops to report that the girl had been left unattended.
Harrell, a single mother, was released from jail on bond the day after her arrest and temporarily lost custody of her child.
With her story making the rounds, her lawyer Robert Verner Phillips of McGowan, Hood & Felder LLC would tell that his client, Debra Harrell had come to be fired from McDonald's last week. The lawyer would later tell he has yet to understand why Harrell came to be fired.
Told ThinkProgress who first reported on the firing: While Robert Phillips, the attorney representing [Harrell] pro bono at McGowan, Hood & Felder, said that she was released from jail the day after she was arrested on bond, he confirmed that she had been let go from her job. He didn't have any information as to why. A spokesperson for McDonald's declined to comment, saying it is inappropriate to discuss a human resources issue. She also said the company is cooperating with local police in their investigation of the situation.
In an interview, Phillips told Business Insider that Harrell typically brought her daughter to work during her day shifts, where the girl would play on a laptop. But Harrell's house was recently burglarized and the laptop was stolen, so the girl asked if she could play at a nearby park instead.
Harrell gave her daughter permission to go to the park — which was a six minute walk from her home — and gave her a cell phone so she could call her if she needed anything, according to Phillips.
For three days, Harrell dropped her daughter off at the park in the morning on her way to work. It was on the third day that cops came to be called.
And then there's this via jezebel: Strangers — people who don't know and have never met Harrell — haverallied to support her. A fund organized to offer the mom financial support has now raised over $26 463 — more than double its goal of $10k. Clair Ryan, who spearheaded the crowdfunding effort, has been in touch with Harrell and her lawyer, and writes that although Harrell's charges are pending, she has been reunited with her daughter, Regina.
What do you think kids? Did McDonald's overstep its boundaries in firing the mother in a non work related issue? Or does an employer have the right to can you if they don't like the way the press writes about you…?