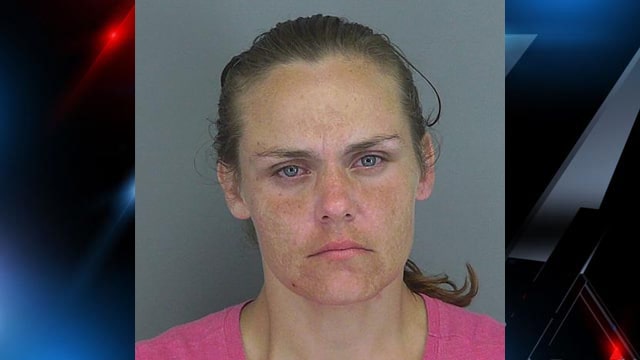 Cindy Wingo, 33 a South Carolina woman has been arrested after cops determined her urine possessed methamphetamine.
The woman's arrest came after cops confronted her after they spotted her and a male acquaintance loitering outside a vacant home. Yet it was when a deputy said he recognized Cindy Wingo from previous encounters involving drugs and called for backup.
Meth addiction may soon be a problem you used to have…
It's time to award Missouri the status of the meth production capital of America
Shake and Bake- the simple way to make crystal meth.
My Adventures with a Crystal Meth Addict. – Scallywag & Vagabond
A subsequent investigation of the couple's car by drug dogs would lead to the discovery of drug paraphernalia. Detectives would also find paraphernalia in Wingo's purse. Which is to say Cindy was on her way for another refuel to the moon and back.
Noticing that the woman was carrying a medicine bottle filled with urine, cops then asked who the bottle belonged to with Wingo telling it belonged to her daughter before finally admitting the urine was hers.
Aware that many meth users have traces of the drug still present in their urine, and that users carry around pee bottles in order to trade for more drugs (a seasoned hand is able to extract the meth in the urine to be used again) Spartanburg County Deputy Chaney Brown took the medicine bottle in for testing.
After testing the urine confirmed the presence of methamphetamine.
The smoking gun reports that Cindy Wingo was subsequently arrested for drug possession and booked into county jail after she posted $5000 bond for a September 25 court appearance.
Some commentators on the web have since come to wonder whether cops were heavy handed in arresting Cindy Wingo, given the fact that she wasn't physically in physical possession of any drugs save paraphernalia.
photos found here