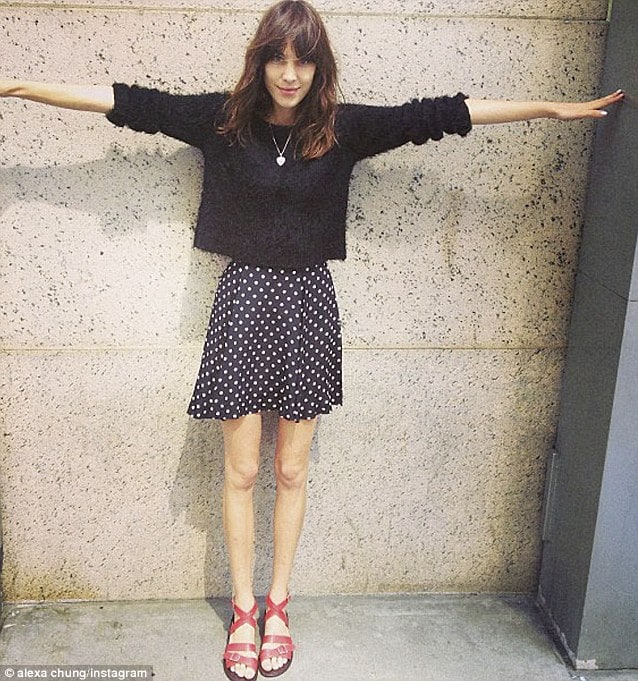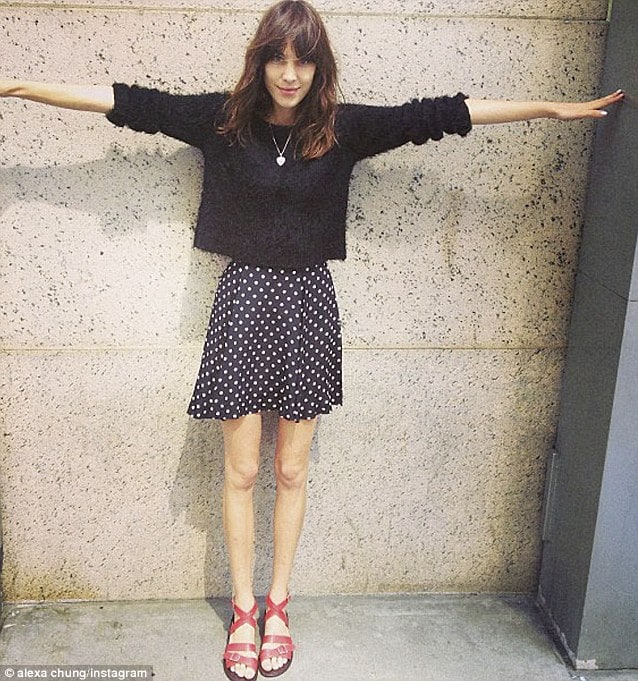 It seems a new rising trend towards acquiring triple zero size status has begun to hit the super sleek and effortlessly stylish women courtesy of Hollywood aspirations.
Described as an obsession, the desire to appear thin and of course only wear thin has led to many women dieting themselves to near impossible waist sizes so they too can boast triple zero size acquisition.
According to a recent feature in Grazia, The Disturbing Rise of the Triple Zero,the new trend is being inspired in part by social media which has taken to giving certain catch words prized status. Hashtags such as 'strongandlean' 'fit fam' and 'fitnotthin,' have in the space of a short time become the catch call for those seeking to belong to a special elite club of style zealots and worthy femme fatales.
Offers Grazia by way of the UK's dailymail: The magazine reports that, according to LA sources: 'Right now it's in to be thin in Hollywood.
'It's not about size zero anymore. These days, double-zero sizes don't cut it either. Size triple zero is the number-one goal here.' 
Perhaps morbidly, the desire to attain super sleek thinness may have a lot to do with celebrities and their followers seeking to maintain their media presence by making sure they catch editor's attention (and they have) with startling headlines which naturally will remind fans that their Hollywood heroes are still up and about. If barely.
Tells mailonline perhaps shockingly: The latest badge of honour for the A-list sees them starving themselves to fit into a size that is FIVE sizes smaller than a UK 10, with a miniscule 23-inch-waist. 
Models, It girls and actresses are all jumping on board this new bandwagon, with Nicole Ritchie, who first sparked concern over size zero in 2006, looking thinner than ever.
Alexa Chung and Mary Charteris and actresses Kate Bosworth and Modern Family's Julie Bowen are also among those sporting pencil-thin legs and sharp collarbones.
For those in the know, a size 23-inch waist that size triple zero demands may well indeed be a healthy waist measurement for a six-to-eight year old girl, but hardly the most optimal and healthy aspiration for a grown woman as many have insisted to their detriment (and by extension to their fans who in turn are desperate to copying them) of pursuing.
Amplifying the desire for triple zero size status is the age of the selfie which has instantaneously allowed women to seethe and aspire towards other women with a blink of a social media share button.
Offers A-list trainer James Duigan says: 'The selfie craze in particular has intensified this, and celebrities know that if they post a picture of themselves looking skinny, with ribs on show, they'll get attention.'

But here's the caveat….
'but it isn't always real – sometimes they're breathing in and sometimes  the angle makes them look thinner than they really are.
'Their weight struggles become their story. When you lose weight too quickly or too severely, it just doesn't work. The public may look at these and see thinness, but they don't see the injury, pain and hunger.'
Reiterates Grazia Editor-in-Chief Jane Bruton: 'For a while it seemed the size zero phenomenon was over after the likes of Beyonce, Rihanna and Daisy Lowe became body role models. 
'But while these women are still celebrated, there appears to be a disturbing return in Hollywood to the worryingly thin frames we saw eight years ago when Grazia first reported on Size 00. In fact, it's gone even further with the introduction of American Size 000.'
'Some experts are blaming this on the proliferation of social media, in particular the rise of the "selfie", which can be argued promotes an unrealistic body image through "flattering" angles and filters. 
'It has recently come to light that there are now even apps to slim your own online photographs. 
Social media used to be a "body real" environment but now many of the images are distorted and unrealistic.'
'The other factor is the confusion that exists over sizing, so-called "vanity sizing". 
A size 10 can vary by two inches or more between high street retailers, and there's increasing confusion over size ranges which can be anything from a 1 to a 4, an XXS to an XXXL or a 000 to an 18, plus European sizes on top.
'A 38 is a British size 10 in France but a size 6 in Italy. There needs to be standardisation.'
'When size is the benchmark for self-worth, these extreme negative sizes are leading to women aspiring to be a shape that could be dangerously unhealthy for their frame.'

A benchmark that while on the one hand will pause to bring alarm to and on the other will seek to reinforce and normalize as the new normal to the unwitting young woman desperate to be adored, admired, loved and successful, given the sorry fact that a woman's prized treasure in society and uber culture, despite occasional protests otherwise is her damn wonderful appearance.
An appearance that may end up killing her and distorting her and forever distorting what real women ought to duly aspire to: healthy and natural.

The full feature The Disturbing Rise of the Triple Zero and images appear in Grazia published on Tuesday 24 June 2014.  Also available as a digital edition and at www.graziadaily.co.uk
And then there was this comment from a reader on the webthat caught my attention.
Becky 'Gridiron' Grindheim · Clinical Animal Behaviourist at Petiquette Clinical Animal Behaviour & Training:
Vanity sizing has warped our views of what is what. A UK size 8, 10 12 or what ever doesn't mean anything. It means whatever that particular shop wants it to mean.

The reason why these "0, 00, 000" sizes need to keep being invented is because shops keep making their clothes larger without increasing the stated sizes. They're keeping larger clients happy (because they're staying the same clothes size or are a smaller clothes size than a rival shop) but they're still trying to retain thinner clients. 

Unfortunately the UK's growing waistband has also meant that being slim is all of a sudden a sin, a crime almost. You've got to be sick or have an eating disorder to be a 23 inch waist. 
Average does not equal normal or healthy. The fact that the UK average size is a size 16 doesn't mean that it's healthy or normal to be a size 16. It means that we have an overweight population.