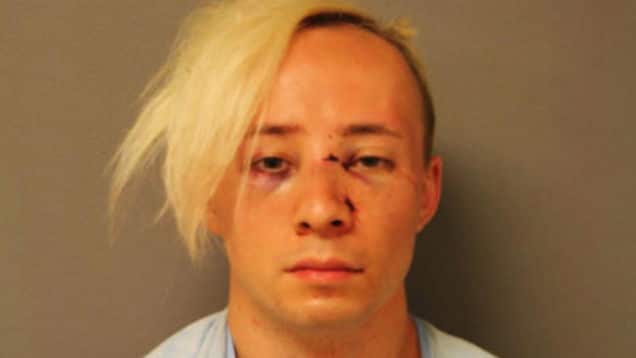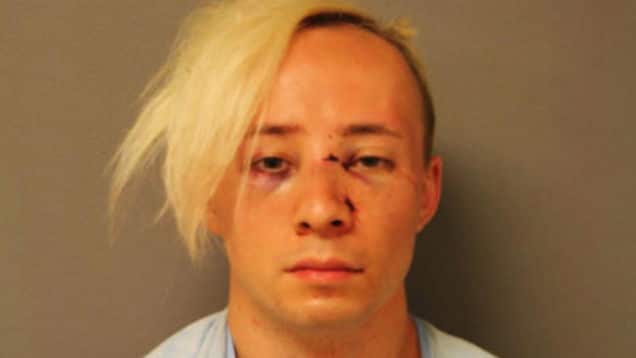 Jessie White, a Brighton Park, Chicago man allegedly tried to kill a woman as she walked her daughter home from school because her apparent 'happiness' angered him.
'I'm going to kill you,' Cook County prosecutors said White told his 26-year-old victim.
'I have to kill you.'
White, 25, was sitting on the steps of a Catholic church at 3:30 p.m. Tuesday when he walked up behind the woman and her 8-year-old daughter in the 2900 block of West 40th, Assistant State's Attorney Erin Antonietti said during a Wednesday court hearing.
Upon taking a knife to the woman's throat, the woman yelled, asking her daughter to go home and get help.
From there a struggle ensued, with he blade coming off the handle of the knife, leading to the woman striking White with her backpack before running away.
White then allegedly punched the woman with a closed fist, causing her to fall to the ground.
From there he dragged the woman into the basement of an empty coach house where he had urinated earlier in the day.
There, White bashed the woman's head against the cement floor and told her he wanted to kill her.
Climbing on top of her, 'White continued to attack the woman when the woman's husband showed up and was able to intervene,' told Antonietti.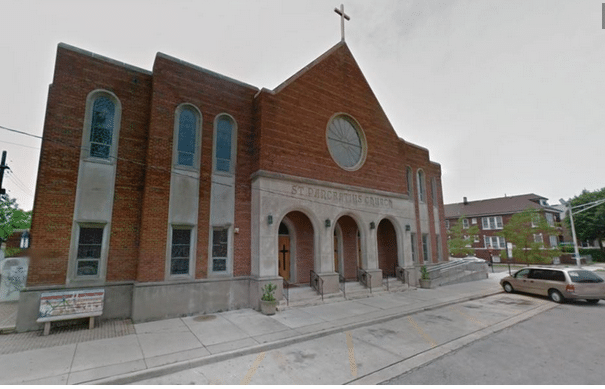 White, of the 3100 block of West 42nd, later told police that the woman's 'apparent happiness angered him and that he wanted to kill her.'
Jessie White, a business management student at DeVry has since been charged with attempted murder,multiple accounts of aggravated battery.
The woman, who suffered cuts and scratches, was taken to an area hospital, authorities said.
The NYDN has since reported that White may have been suffering from severe emotional and mental health issues. While no diagnosis has been released by a psychiatrist, NYDN points to White's Facebook posts which suggest some serious problems.
On Sunday, he posted, "I promise to work hard everyday and be a better person guys. I miss you guys so much."

On May 10, he wrote, "Goodbye for awhile guys don't know when I can come out again. I love you all. Just know that I'm ok, just need to work on my life and my future. I just need to grow and become a better person not just for me but for the love of my life my family and all of my friends."
Commentators have since asked whether the woman's attack may have also been precipitated  because of the victim's gender?
Jessie White was ordered held without bond Wednesday.