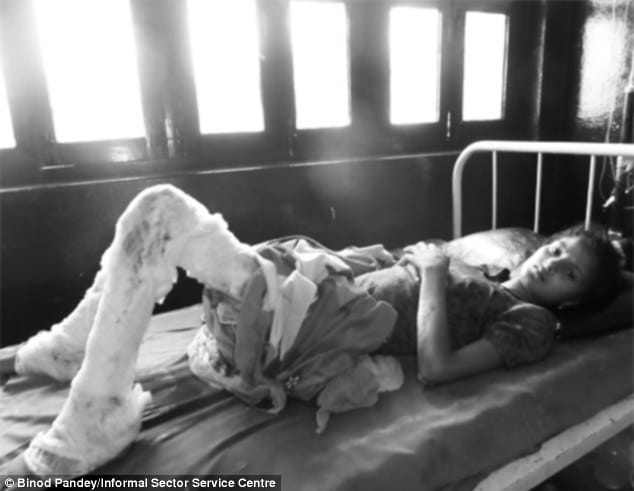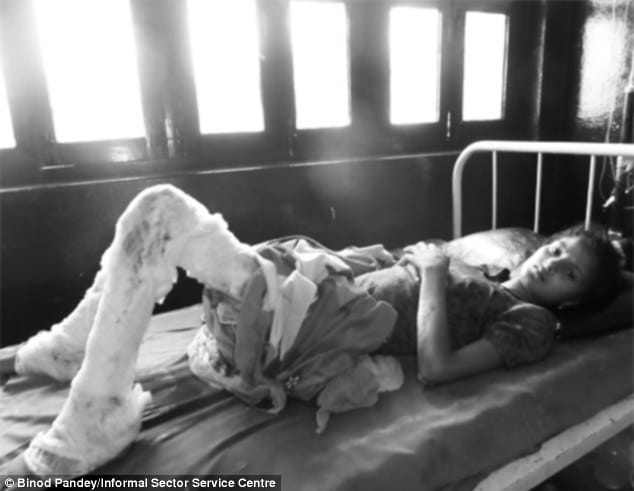 A seven month pregnant Nepalese woman has been set on fire for failing to give her husband a motorbike and buffalo as dowry.
The woman, Rihana Sheikh Dhafali would subsequently lose the baby after her husband Farid Sheikh poured kerosene over her and set her alight.
But it gets worse.
The woman also claimed her husband burned her genitalia with cigarettes and had been assaulting her on a regular basis over the undelivered dowry.
The Nepalese wife who had been living with her husband in Miyapur, India, was taken to hospital by members of her husband's family on the premise that she would tell doctors that she had set fire to herself, a local human rights group said.
When her father Mohammad Samim Shekh Dhapali found out about her injuries, he travelled to the hospital in India and brought her back to Nepal where she revealed the truth about her horrific burns, told police official Prem Basnyat.
She later miscarried her baby at seven months as a result of her injuries and the traumatic experience.
The wife would later tell human rights organization Informal Sector Service Centre (INSEC) that her husband's family had tied her hands behind her back and poured kerosene over her body before setting her on fire.
'According to the victim, her husband assaulted her regularly saying that she did not bring motorbike, buffalo and other things as dowry,' INSEC said.
'She added that he burnt her private parts with cigarette, saying that they set fire on her by sprinkling kerosene over her after tying her hands behind.'
The Nepalese woman has now been sent to Kathmandu for further treatment and local police are investigating the incident, INSEC told.
'When the incident happened about a month ago, they took her to India for treatment, saying it was an accident,' a police official told AFP.
'We recorded her statement yesterday, but her husband and in-laws have vanished. We are searching for them.'
Dowry-related violence is still a problem in Nepalese Hindu society.
When a girl is between 16-21 years old, her parents arrange a marriage for her. Once married, the girl leaves everything behind and is be able to see her family only once a year. Her life becomes entirely dependant on her husband and his extended family. Dowries place a huge financial burden on poor families.
Nepalese activists have long called for tougher sanctions against assailants of dowry-related violence. The tradition is widely practised in Nepal and India.