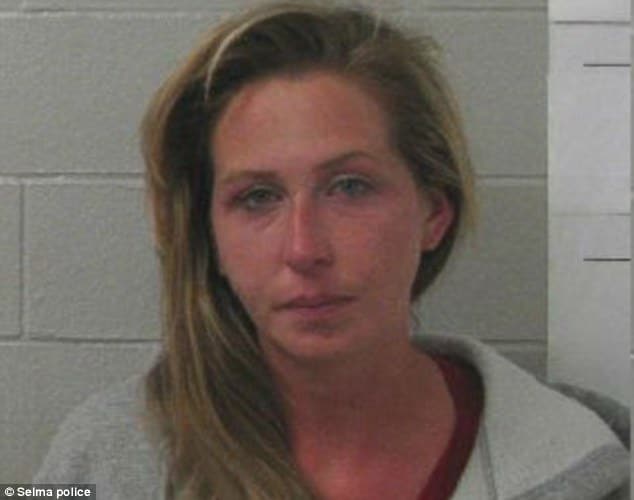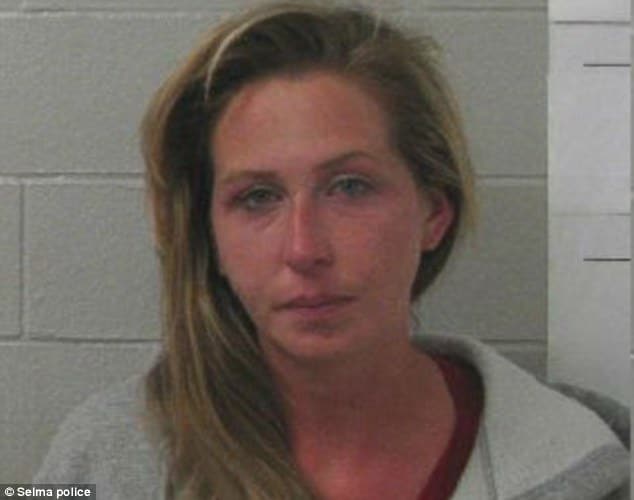 Michelle Barker Bradley, 26 of Stanton, Alabama has been accused of kidnapping her estranged husband at gunpoint from his new girlfriend's home.
Tensions were raised when the disgruntled wife went to the house of the new girlfriend, circa 5 am this past Saturday demanding that her estranged husband come outside to see her. Incensed, Michelle Barker Bradley then proceeded to fire gunshots.
It wasn't until she continued banging on the door threatening to 'shoot up' the house that the husband finally relented.
Coming out of the home, the wife then told her estranged husband that she would kill him if he didn't get into the car.
From there, Michelle Barker Bradley called her mother in law (naturally) to tell that she was going to kill her son and dump his body along the road.
With the husband's new girlfriend having called cops it wasn't soon long after that cops were able to pull over the wife.
Upon investigation of the automobile,  Lt. Curtis Muhannad of the Selma Police Department told how officers came across a .22 caliber semi automatic weapon.
Since her arrest, the belligerent wife has been charged with second-degree domestic violence kidnapping, domestic violence reckless endangerment, four counts of reckless endangerment and harassment.
She is being held without bond as she awaits a court hearing.
While the couple is still legally married, they are 'voluntarily separated'. Can anyone tell why?