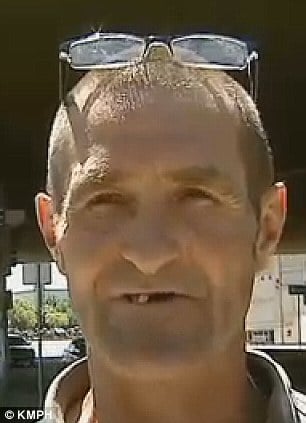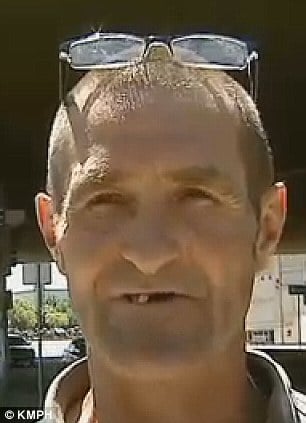 Joe Cornell, 52 a homeless recovering meth addict has returned a bag filled with $125 000 after it fell off an armored truck.
Rather than pocketing the money, the recovering addict who literally only had a dollar to his name at the time sought to do the 'right thing' when he came across the package brimming with stacked bills.
That said, Joe Cornell's good deed did not go unnoticed by the security company, Brinks, who had come to misplace the money when the following day after Joe Cornell returned the money they issued him a debit card with $5000 on it.
Told Brinks spokesman Ed Cunningham: 'Mr. Cornell did the right thing,'
'For that, we are grateful.'
At the time, Joe Cornell, a married father of two with four grandchildren, was staying at a local Fresno, California Salvation Army Adult Rehabilitation Habit while trying to kick his crystal meth habit.
It was whilst watering plants on the outlet's yards Wednesday morning that he came to witness a Brinks armored vehicle pull over at a red light on Venture Avenue nearby.
Cornell overheard a motorist yell something the driver of the Brinks truck, but the vehicle took off.
The homeless grandfather walked over to the intersection for a closer look, and that is when he found a deposit bag stuffed with cash, the station KMPH reported.
And although desperately hurting himself for cash, Joe Cornell told his first thought was that the pile of cash that fell into his lap likely belonged to businesses, and that keeping it could hurt employees and their families.
Cornell also had his grandchildren on his mind when he made the decision not to give in to temptation.
Told Cornell: 'I thought, "What type of man do I want my grandkids to think I am?"
'I want them to think I'm a just man that does the right thing and I did the right thing.'
The Salvation Army volunteer then alerted his supervisor, rehab program director Kayo Loveless, that he had found a small fortune and wanted to return it.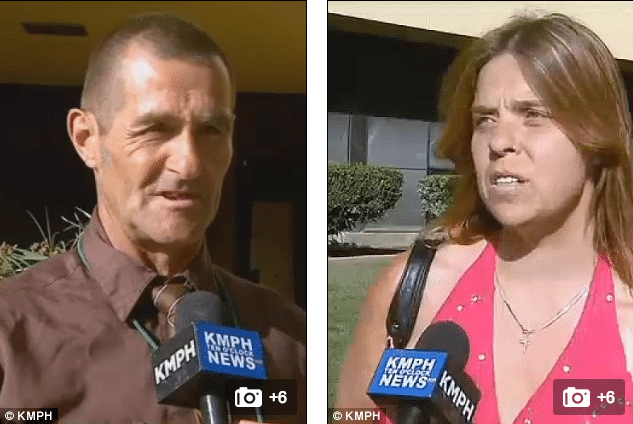 When Cornell told his wife, Virginia, about what happened, the woman wept because she was so proud of her husband.
The family plan to use Mr Cornell's $5,000 reward from Brinks to pay off their debts.
'This is like a new start for us,' told the man's wife.
Since news of Joe Cornell's good deeds became widely known, people have been stopping by the shelter to give Cornell donations – or simply shake his hand.
The security company also donated $5,000 to the rehabilitation center where Cornell has been staying for the past four months.
Joe Cornell is expected to graduate from the Salvation Army program in July. He said that he is now clean and is looking for a job.
'Anyone that needs an honest man to hire, we know that he's an honest man,' said his wife. 'He just gave back $125,000 that wasn't his.'
In the end one wonders if yes Joe Cornell's good deed was indeed informed by a need to be altruisic but one also can't help wonder if Joe was worried he'd be tempted to regress and go back to his addiction with that sudden windfall and rather than give in to temptation he simply gave the money back, proving to himself and to those around him that he was finally ready to move past his afflictions…
KMPH FOX 26 | Central San Joaquin Valley News Source
And then there were this comments on the web that made me wonder:

I am glad for him that he had the opportunity to show himself who he is and who he has become after his addiction and homelessness. I hope life gives you a good break. You deserve it.

Shows that just because you're homeless doesn't mean you don't have character.