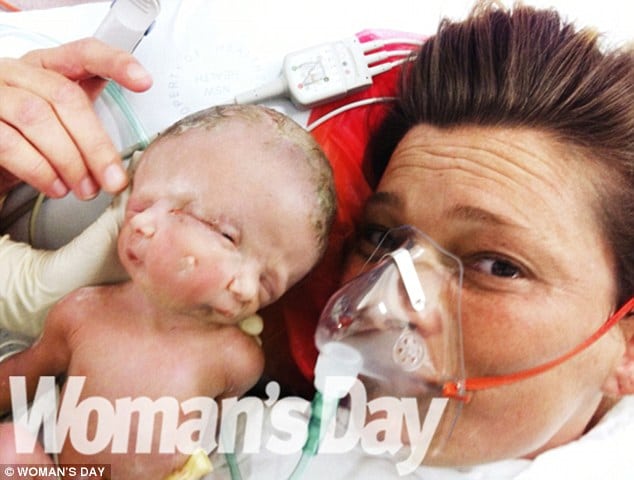 Australia's conjoined twins have passed away and hence ends the saga that had Renee Young and her partner going against the odds when they were first told during Renee's pregnancy that she had twins conjoined at the same body with one head and two faces and two brains.
At the time the mother and her partner, Simon Howie whom she already have 7 other children were told it would be wisest to terminate the pregnancy. Nevertheless the couple decided to persevere and give birth, telling that she would rather give life and enjoy what she could of it than depriving her unborn children any chance of life.
Told Renee Young in an earlier feature with Australia's Woman's Day: 'You have to see it to believe it,'
'Sometimes Faith will cry and wake Hope up, who then looks sideways as if to say, "Thanks for that".
'We are blessed we've got this far. I just find them adorable.'
On May 8 just 32 weeks, Renee Young went into labor with the girls surviving a miraculous and extremely rare birth. The twins would be were christened  Faith and Hope later that day.
The twins, the parents would learn were born with the extremely rare condition known as diprosopus, – which leads to a baby with two faces.
Born healthy, the twins would continue to defy medical odds as each day brought in a new day as Renee Young and Simon Howie maintained bedside vigil for their daughters at Sydney's Westmead Children's Hospital.
The couple had hoped that if the twins could survive the next 5 weeks then they stood a chance .
Reiterated Simon Howie: 'Even though there is only one body, we call them our twins. To us, they are our girls and we love them,'
'We have no idea how long they will be in hospital. We just want to bring them home, happy and healthy to make our family a little bit bigger and a bit more chaotic.'
The condition is so rare that only 35 cases have ever been recorded and none have survived.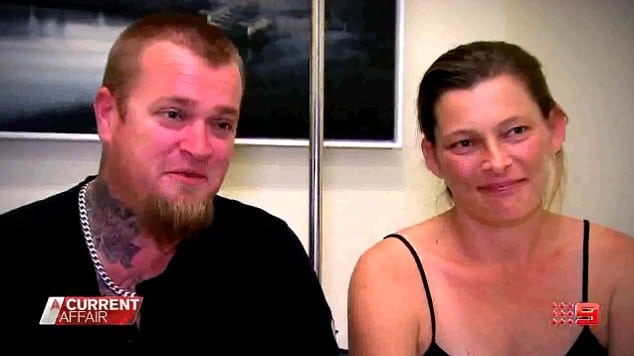 Alas, the twins after 19 days would die on May 27, 19 days after they had been born.
Told a family statement: 'Our precious baby girls, who gave it a good fight, are headed to the arms of the angels who will give them their wings.'
From there tributes to the grieving parents began pouring in via social media
'R.I.P Hope and Faith I hope you are looking down on your mummy and daddy and brothers and sisters and look after them,' wrote Sally Gearing of Melbourne.
Musician Mitchell Anderson added: 'Hope and Faith you have touched so many peoples hearts. Bless you both and your mum and dad. Lots of love to you all. Xxxxx'
Is it better to have lived at least just one day, or in the case of Faith and Hope 19 days old than to have never lived a single day?