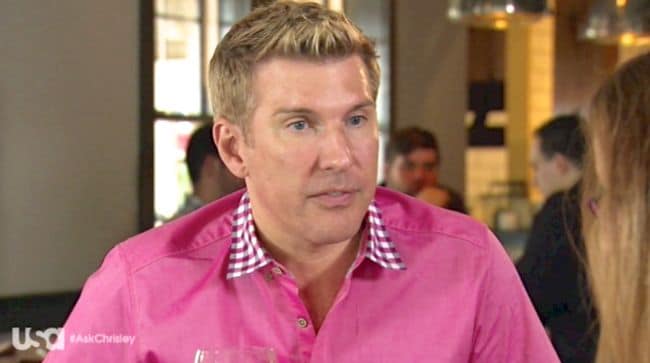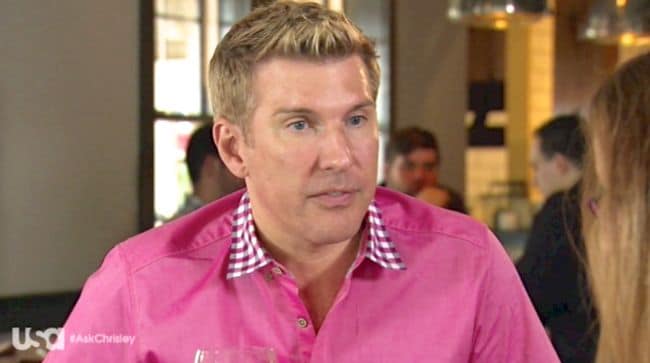 It seems logic has finally triumphed in the case of Chrisley Knows Best star, Todd Chrisley who has been ordered to vacate his 30 000ft 9 bedroom Georgian mansion as a bankruptcy court finally caught up with the show off's ruse.
According to bankruptcy court documents attained by the UK's dailymail, Chrisley has a set period of time to either sell the home or forfeit the home back to the bank, a far cry from his dazzling image where the supposedly mega wealthy real estate entrepreneur gets to live in a lap of luxury despite his almost $49 million in debts as a result of failed real estate investments.
Julie Chrisley reality star lived in a trailer, lied about being a beauty Queen. 
The home to date has acted as a prop in the reality show in which Todd Chrisley and his family pomp and dine in as if mercurial feudal lords making idle chatter as they languidly go through back to back through walk in closet rooms just for their new change of clothes.
According to seized documents, the family owes over a million dollars on the mansion and US bank which had been subpoened the couple had finally got the ruling it was looking for.
It is believed the only recourse left to Todd Chrisley and his family is a 1750 square foot  two bedroom condo in Atlanta which to date he has managed to keep out of the debt line, having fully paid of the $300K asking price.
But it gets worse, other potential calamities in store for the reality actor include the danger of losing two or more of the family's four properties, including his mother's nearby mansion (naturally…) and a lakefront vacation home (oh well…) located in Seneca, South Carolina,where outstanding obligations are said to exist in the millions.
The above comes in stark contrast to when our collective hero first appeared on the family reality show with his wife, Julie (who of course all the assets name are also under, just like mom), their five children and two grandchildren on March 11, 2014. At the time the family gushed how they lived in a gated community with celebrities including Usher.
At one point during the season premiere, Todd Chrisley bragged how his family spent at least $300K a year on shopping sprees, gleefully showing off his sprawling walk in floor to wall closet rooms.
Nevertheless life is never fair, the failed real-estate businessman has been given a second lease of life given the popularity of his reality show, having already renewed the show for a second season.
Told once the reality braggart: 'Perfection should be something you should strive to be.' I expect a certain standard, I want us to live a certain way.' 
If only you could be just as perfect and have as many lifelines as Todd Chrisley you'd be able to live the American dream uninhibited too….