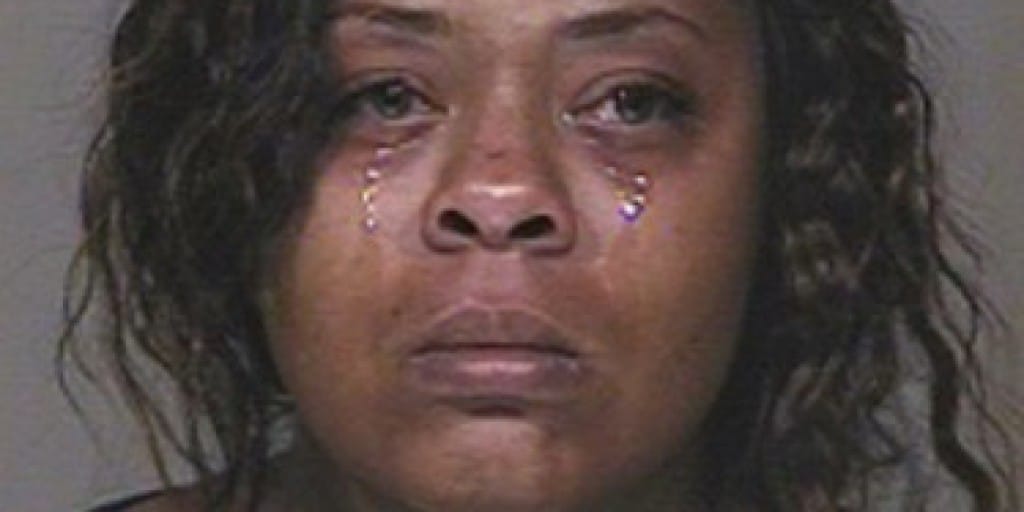 Shanesha Taylor, an Arizona mom who is now facing a potential 7 years behind bars after being arrested for leaving her 2 year old and 6 month old children inside a car whilst attending a job interview has now been revealed not to have been homeless or jobless at the time of her arrest.
Homeless single mom arrested for leaving babies in car whilst attending job interview.
Upon her March 20th arrest the 35 year old single mother of two told she had been forced to leave the two children in the scolding desert because she had little recourse as she interviewed in a nearby building.
At the time of the discovery of the children, the mother had already been gone for more than an hour as the children were discovered by a passerby screaming hysterically and drenched in perspiration with the windows of the automobile closed.
Since the April 7 incident, both children have been placed in the custody of Child Protective Services.
The case would create furore as many took to the web appalled by the mother's decision to have left the children in precarious conditions with others questioning the system's failure to provide the mother social recourse so she could attend to the betterment of her family without having to be put in the position of even contemplating leaving her children unattended in her automobile. A decision many have felt the mother under any circumstances should have ever contemplated or acted on.
As the case continues to generate interest a source out of Maricopa County has recently affirmed that the woman was not in fact literally homeless and without a job at the time of her arrest.
Instead Mariscopa County told that the mother had in fact been offered temporary housing at the grace of friends whose address she would use for the sake of employers doing reference checks as well as being employed on a odds end basis of a few hours a week. A basis which offered little in the way of meeting and securing the upkeep of two children as well as a home.
Although technically one can argue Shanesha Taylor at the time of her arrest was not literally homeless or without some kind of income, there seems to be an almost purposeful disregard of the notion that raising a family requires more than staying here and there in a spare room of an occasional friend or that of the odd job one may or may not come across that week.
Then again it could just be that Mariscopa County has decided the law has little concern as to what may have motivated the mother to leave the children in the car in the first place and is simply executing for the crime of abandoning the children in the car.
Offered Maricopa County Attorney Bill Montgomery at the time of Taylor's initial arraignment: 'I don't know whether any of these individuals in their pajamas who've logged on the site and put their names in there really had a clue of all the circumstance involved in this particular case,'
Reiterated Shanesha Taylor's attorney, Benjamin Taylor: 'This is a single mom who was trying to get a job, and unfortunately she was arrested for trying to get a job… She wasn't going to a liquor store. She wasn't going to a party. She was going to a job interview… This is a case where you have a single mom who's doing her best, who's trying to survive out here in the world.'
Despite the public debate that ensured, sympathy rolled in the form of a charity petition on behalf of the mother which as of this afternoon has way passed the initial goal of raising $9000, standing just shy of $114 000.
Maricopa County Attorney's Office spokesman Jerry Cobb has responded in lieu of the petition to say that most of the people who contributed were from outside Arizona and perhaps were not aware that leaving a child inside a car in the desert state could be very dangerous.
'It's just baffling that she somehow is considered a victim,'
Since being the recipient of a public swath of sympathy and donations, a woman believed to be the current caretaker of Taylor offered the following:
'Shanesha would like to personally say … the love, compassion and support of those of you around the world are nothing less than phenomenal. I read all of your cards, emails and letters. They keep my spirits up. And your prayers brighten my darkest days. I read a message the other day that reminded me … it takes a village to raise a child. Thank you all for being my village.'
Shanesha Taylor's upcoming court appearance is set for May 22.