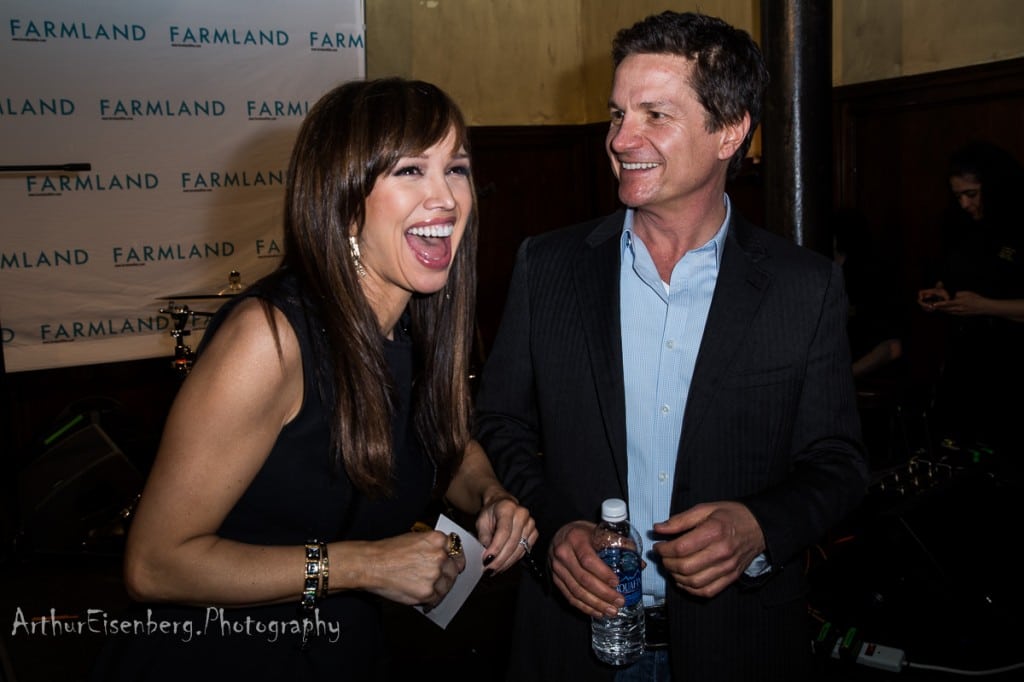 Farmland the movie a new documentary by James Moll, premiered at the Tribeca Film Festival this past Thursday. Chronicling the lives of farmers and ranchers in their 20's—cultivating land and crops in California, Colorado, Georgia, Minnesota, Nebraska, Pennsylvania and Texas—the film will be available May 1st to over 60 markets worldwide.
Addressing their passions, hardships and opinions—as they pertain to dairy, meat and produce production, distribution, and sales, the film illuminates many pertinent issues regarding the state of our agricultural economy.
'I made the film to see and know who makes our food. It's more about attaining the truth than alleviating anxieties or fears,' noted Moll during the Q&A, who graciously accepted a lot of free potatoes for having made the film. "I want anyone who eats to see the film".
Brad Bellah—a sixth generation Texan cattle rancher, David Loberg—a fifth generation Nebraskan corn and soybean farmer,Sutton Morgan—a fourth generation Californian produce farmer, Margaret Schlass—a CSA supported Pennsylvania organic farmer, Ryan Velduizen—a fourth generation hog farmer in Illinois. When asked how did James do, they agreed that 'James did a good job of showing that what he saw was accurate and true'… 'I feel I have a unique story, and everybody has a right to know the truth'.  
Added Georgian poultry producer, Leighton Cooley: 'Any chance we get to respond to misconceptions about agriculture we need to take. This film was not only a chance to tell folks what we do and how we treat our animals, but to show them.'
Organic versus natural, hormones, antibiotics, pesticide use, weather patterns, the pros and cons to starting a farm, treatment of animals and more are issues sequentially addressed by several farmers, their families and friends.  More informative than persuasive, the issues are selectively ordered and presented in are presented in an unbiased way.
The screening was succeeded by Everclear and Liz Phair performing "This is your Land, this is my Land" for the first time ever—live.  Open bar, food, and intriguing attendees, including Susan Strassbourg of Strassburger Steaks see suziesirloin.com.
A fifth generation meat industry worker, she made some excellent points: "As many people as possible need to see this film, and we need to connect to the people who grow our food because 2% of the U.S. population grows the food for our country and the world." When asked why, she made another excellent point: "100-150 yrs ago, 97% of us used to lived on farms and grow our own food.