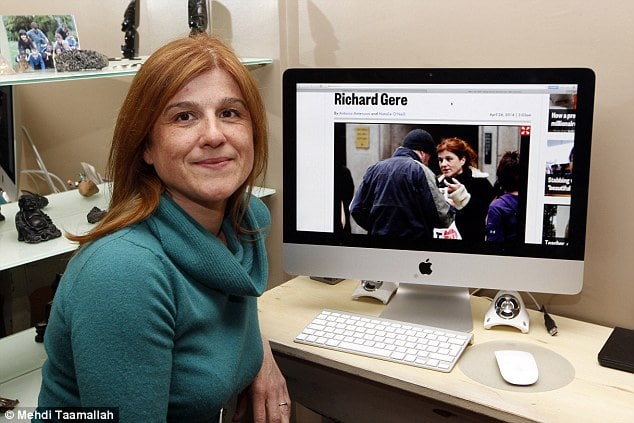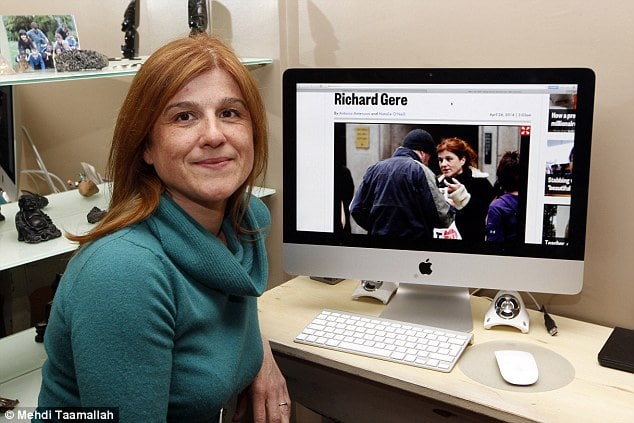 It seems Richard Gere still has his acting chops after all, this after Karine Gombeau, 42, a visiting French tourist from Paris offered the actor a slice of pizza on the streets of NYC after believing she had come across a legitimate homeless man.
"How I learned to love Richard Gere." A diatribe on the allure and burden of fame.
Richard Gere gets told off for trying to hit on Hamptons wife.
It would not be until two days later that the woman would be treated to a pleasant shock when she came to see a picture of herself extending herself to the helpless bum (oh well Richard…) realizing that the homeless man she had come to avail was in fact a Hollywood icon.
At the time, the tourist had just left a pizzeria in Little Italy, when she came across the 'bum' who presently was digging through a trash bin and drinking a beer from a brown paper bag.
Revealed Karine Gombeau to the nypost of the incident which took place last Tuesday during filming: 'I said "Je suis désolée [I am sorry], but the pizza is cold"' 
Believing the bum to be legitimate, the tourist then proceeded to offer Richard Gere, who is 62 and at present on location for his new upcoming movie, 'Time Out of Mind,' the remnants of a 'large' pizza her family had shared but were unable to finish.
'He said "Thank you so much. God bless you,"' recalled Gombeau.
Added the tourist: 'He looked like a natural homeless guy. … It didn't seem like he was acting.'
Gombeau said that she is emotionally affected by seeing others scrounging in the trash to find food.
'It leaves me really sad to know we waste food and they have nothing,' she said. 'It really moves me.'
Reportedly, Gere was filmed by cameras positioned far away from him, allowing him to wander through Grand Central Station without people realizing that a shoot was in progress. However, Gombeau said that there was a detail that, in retrospect, gave away the secret that her and her family were walking through a movie set.
'People came from all over the station and told my husband to stop filming,' said Gombeau, whose family was traveling with their own handheld camera to document their trip. 'People came out of the subways. It was very confusing.'
If only you could spare a slice of pizza for the occasional Hollywood icon too….