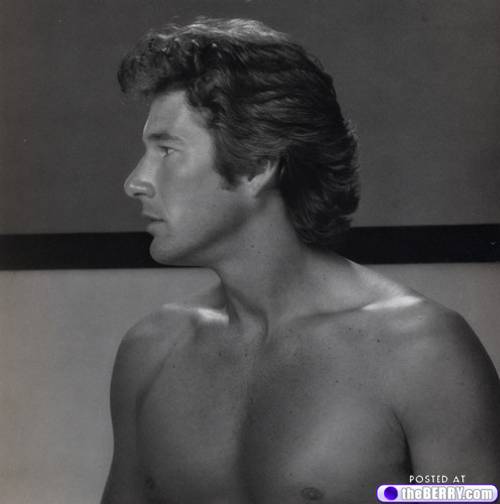 Richard Gere is still a preferred hawt bixch….
Who can fault Richard Gere, after all he is still the hawt bixch of yesteryear.
Page 6 is reporting this morning that man about town and actor du jour Richard Gere caused feathers to rustle over the weekend whilst dining at fabled Nick and Toni's in East Hampton with industry pals after being awarded a lifetime achievement award at the Hamptons International film festival.
According to page 6 sources, Gere's attention was centered on a sprightly blonde who was dining with her husband at the time when Gere took it upon himself to leave his dinner party and walk over to the table where the couple sat and introduce himself to the couple. Or as page 6 insist the blonde damsel who Gere couldn't keep his eyes off.
page 6: "He approached the other table," our witness says. "He didn't acknowledge anyone around her. He was leaning in and trying to talk to her, leaning into her ear."
The woman, our spy says, "was looking at [Gere] like, 'What are you doing here?' " When her hubby had enough, "He said, 'Hey, listen. Get the [bleep] out of here,' " according to our source.
But Gere didn't get the message. "He didn't leave," the spy says. "He just tilted his head to lean in. He bent back down to her. He didn't give a [bleep]. It was a bad situation."
Hawt bixch. Just tilted his head in and laid on the syrup charm. Maybe Gere who is married to fellow actress, Carey Lowell, was riding a high after being awarded his lifetime achievement award and simply couldn't resist the rush of trying the old schmooze routine?
Continues page 6: Before things got more heated, Gere headed out, and the hubby headed outside to see that he was gone. The rest of Gere's group stayed for another half-hour, but, "There was tension in the room."
That of course is not the way Gere's spokesperson recollects seeing it, insisting instead that: "Reality is, he was at a table with his agents and their wives. On his way out, he stopped to say hi to the people at that table, and joked with the people briefly before leaving."
'Joked?' Hmm what do you think kids, was Richard Gere just joking with the couple or trying to wedge his ego and his old world charm on another pretty lass that should have been rightfully his had the husband not been so belligerent in insisting Gere knock it all off?
Don't you wish you were a belligerent movie star who believed in his own hype?