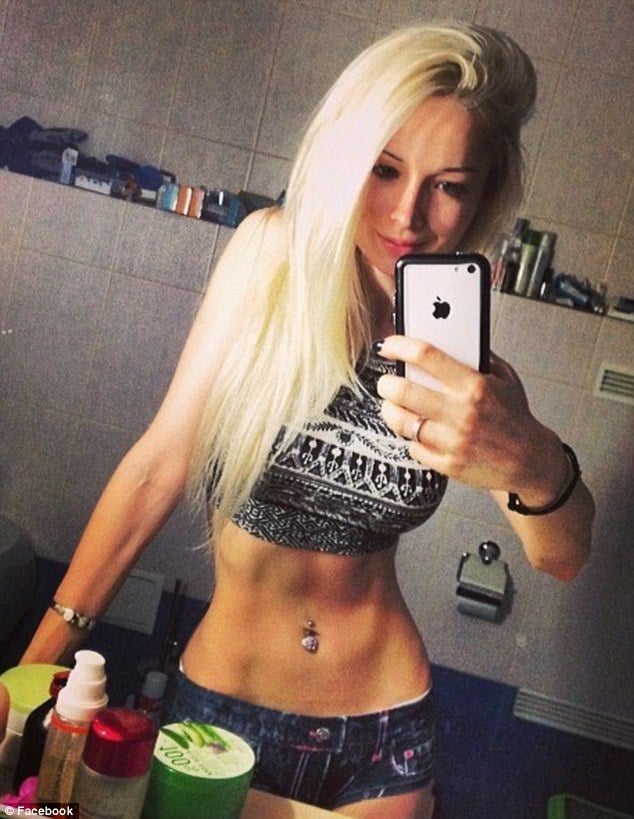 Do the latest Human Barbie Valeria Lukyanova selfie images prove that she's human after all?
Human Barbie Valeria Lukyanova may be a human after all, this despite the unabashed model relentlessly modeling herself around that of Mattel doll, Barbie.
The latest disclosure comes courtesy of the Human Barbie who this weekend took to posting new images/selfies of herself on Facebook where she is wearing little or no make up and is bereft of her doll like contact lenses.
Could this all be an effort to counter recent criticism?
Human Barbie 'Valeria Lukyanova' race theory: How it got uglier.
Human Barbie starvation diet: just light and air
What terror! Real life Ken and Barbie, aka Justin Jedlica and Valeria Lukyanova meet.
Oh really?! Living Barbie doll Valeria Lukyanova meets her twin double, Dominica.
Valeria Lukyanova living Barbie doll is a fake according to new video.
Valeria Lukyanova living Barbie doll stars in high fashion shoot for V magazine.
Ukrainian model looks like Barbie Doll after operations, but is it all a hoax?
Meet the teenage girl who has transformed herself into a living Japanese anime doll.
And while the selfles do show the model looking somewhat 'natural' the images are a far cry away from the woman that the Human Barbie often likes to share on social media.
Whilst her newest images may re assure some who have been wondering if the model has gone way too excessive, concern still remains with the model's exceedingly thin waist and protruding ribs. Yet that too may be the result of switching off solid foods and surviving off air and light as Valeria Lukyanova recently informed followers.
See what you think….?
Photos: Facebook/ValeriaLukyanova